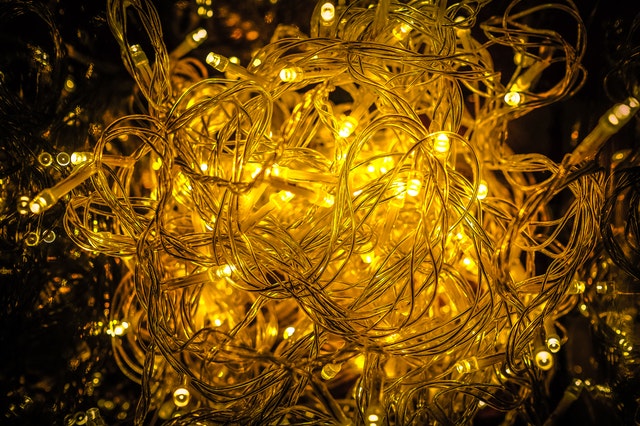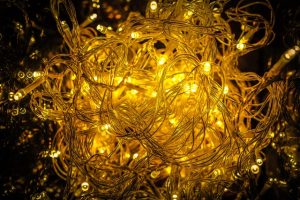 The twinkling and soft ambiance of Christmas lights is one of the most magical parts of the holiday season. There is something undeniably alluring about these lights—it brings out a sense of wonder and happiness as the days grow cold and dark.
Of course, anytime we see these lights there is an urge to want to take a picture so we can relive the magical feeling of the holiday season throughout the year. The only problem is that these lights can be tricky to capture—especially if you're trying to also take a photo of loved one in the soft glow they emit.
So, to help you capture these whimsical holiday photos, we pulled together the following tips on how to take dazzling pictures of Christmas lights:
1. Avoid using flash
Make sure to turn that flash off so you're not overwhelming the glow of the Christmas lights in your shot.
2. Start with a lower ISO then gradually increase
You don't want to degrade the quality of your shot by shooting with an ISO that's set too high. To avoid this possibility start with a lower ISO and gradually increase it based on the results of each picture.
3. Get the tripod ready
A slower shutter speed is a good idea when you're trying to capture the soft light so you'll want to keep the camera as steady as possible. A tripod is always an excellent idea—especially if you're trying to get in the shot.
4. Try taking the pictures from unique angles
You can really get creative with taking Christmas light photos. Instead of taking the standard photo of a tree or lawn decoration—have some fun with it! Take a birds-eye-view or even wrap some lights around a statement art piece.
5. Take full advantage of the lighting at dusk and dawn
An excellent time to start your Christmas lights photography is around sunset or sunrise—particularly at sunset. You can then experiment with longer exposures times the darker it gets.
6. Start the aperture out around f/8
The lower your aperture is set the more light the camera is letting in. Feel free to adjust this setting as needed for your shot.
Don't forget to share these photos on social media. The @ScanMyPhotos Twitter page would love to see what types of amazing Christmas light photos you take so send them our way!
---
BONUS: Sign up here for instant discounts and news updates from ScanMyPhotos.com