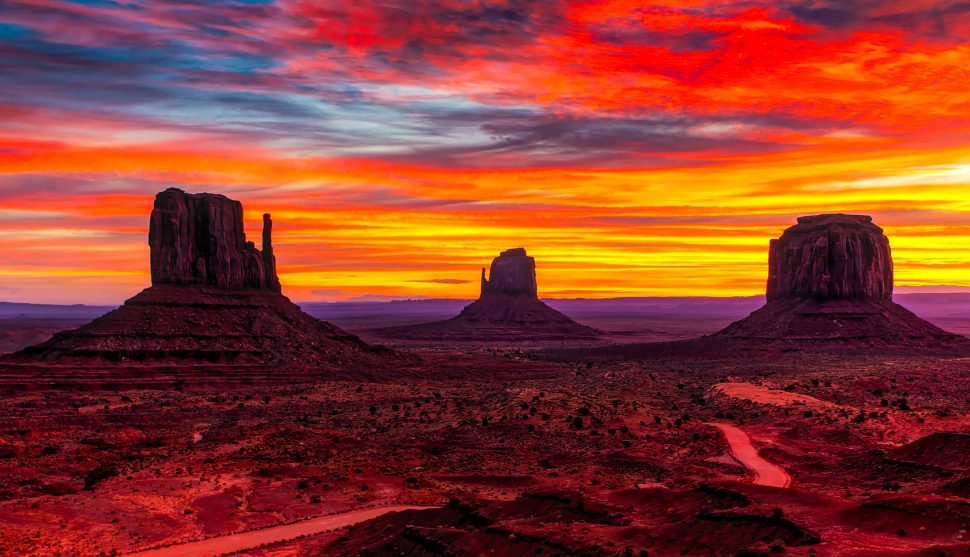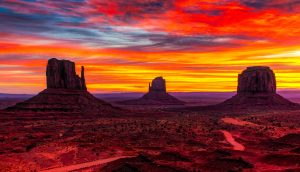 There is little more awe-inspiring than a dazzling sunset. It's only natural to want to snap up the brilliant colors, fluffy clouds, and blazing-red sun. But how do you take sunset pictures so that they inspire as much awe as the sunset itself?
Here are a few of our pro tips:
Underexpose
The key trick to capturing beautiful sunsets is actually the opposite of astrophotography. Instead of setting a long exposure time, you'll want to opt for a shorter one. The result will be brighter and richer colors and hues.
Keep an eye on the foreground
Whenever there is an incredible sunset happening, it's not uncommon to see your Facebook feed fill with photos of it. Of course your friends and family want to capture the same beautiful picture, but if you want your photo to stand out from the rest, we recommend focusing on your foreground. This adds a layer of complexity and depth to the photo, whether it's a long-abandoned lighthouse or a majestic mountain range shrouded in shadows.
Focus on the sky
Avoid letting the horizon cut your picture in half. The star of the show is in the sky so try to focus at least two-thirds of your sunset pictures on the heavens above.
Change the auto white balance
If you're looking to get richer colors from the sunset, you'll want to adjust the auto white balance on your camera to shade.
Avoid using filters
Take the photos of the sunset without using any filters—including the polarizer filter. This will give you a rich image to work with. Plus, you can always add filters to the final image in a photo editor.
Make sure you're shooting RAW
Let's say you take the most incredible sunset photo of your home and want to print the picture on a large canvas. If you forget to shoot your pictures in RAW format, the low-quality resolution of the photo won't be worth printing on anything larger than a sheet of paper.
Use flash—in certain circumstances
If you have someone posing against the backdrop of the dazzling sky, try using flash to make sure their face isn't obscured by shadow. You might need to adjust other settings as needed to ensure the quality of the sunset's colors is also not diminished by the flash.
Do you have any pro tips on how to take sunset pictures? If so, share them with us on Twitter.
---
Trending ScanMyPhotos articles
The Surprise Anniversary Gift that Garnered Happy Tears
While DNA Tests Offer a Peek into Family History, Your Genealogy Efforts are Missing This
#DoSomethingGrand, Scan Your GrandParent's Photos For #GrandparentsDay
4 Tips for Taking Excellent Beach Photos
Why You Need to Digitize Photos and Preserve Them for Future Generations
How to Capture the Big Picture Across America #PictureLocalHistory
AP: What To Do If Your Home Is Drowning In Old Photos
4 35mm Slide Scanning Solutions for Your Old Pictures