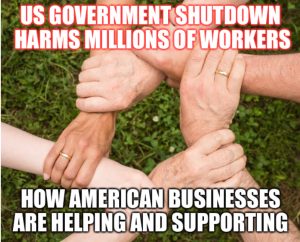 As the U.S. Government shuts down on the one-year anniversary of Trump's presidency, the damage goes beyond our nation's credibility and its failed leadership, it directly harms millions of governmental employees.
Fellow American's are without paychecks and their families need our help. If the legislators cannot do their job, at least we can. Every American entrepreneur can create special discounts to help.  What can your business provide?
While #TrumpShutdown is now the top trending hashtag worldwide, we are more concerned with how to help millions now without jobs, rather than pointing fingers.
While Congress and the President failed to pass appropriations legislation to fund the government operations and agencies, at ScanMyPhotos.com — as longtime pro-business and consumer advocates — we hope to be a catalyst for many American's to step up and help.
We just launched a 50% discount to preserve and digitize a lifetime of photos for all affected by the shutdown.  To save 50%, including free S/H, select our most popular prepaid fill-the-box photo scanning to digitize about 1,800 standard pictures for $72.50, including free 3-way S/H.
This Government Shutdown discount saves all government employees 50%.  NO MINIMUM. This is a flash sale that will disappear once the government does its job.  Please share the love and let everyone know. Some restrictions may apply and cannot be applied to a prior order, discount. Use "50OffScan" promo code at checkout.
 

To instantly save 50%* Must enter at checkout this promo code: "50OffScan" to instantly validate.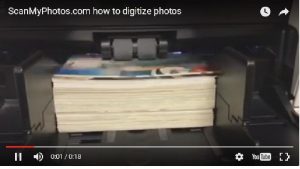 Watch this. Have decades-past family photos digitized this fast?  Here is a behind-the-scenes view how your snapshots are professionally and magically digitized. We are good at this, as ScanMyPhotos has digitized 500 million photos since 1990. For details, please visit ScanMyPhotos.com
BONUS: Sign up here for instant discounts and news updates from ScanMyPhotos.com
Also, choose from these popular add-on services to enhance your photo scanning experience: 
The New York Times, The Wall Street Journal, AARP, Real Simple, USA Today, KRON4 TV News, KTLA5 TV News and 100's more are raving about our most popular service. TechCrunch said, "ScanMyPhotos is one of the coolest services in the world."
Read these sampling of our most popular customer stories for tips on why preserving your photos is so important.
Behind-the-scenes TV tech news profile on ScanMyPhotos
Excerpt: Most of us have gone completely digital with our pictures, storing them now on our computer or in the cloud. So, what do you do with all those old printed photos piled in boxes or living in analog photo albums? KRON4's Tech Reporter Gabe Slate shows you online services that let you quickly get those old pics turned digital in an easy and affordable way.