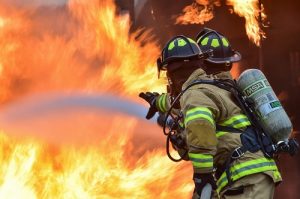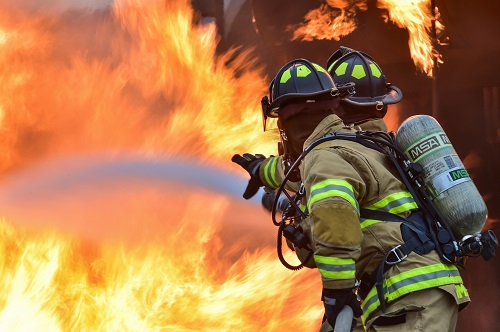 2017 has seen more than its fair share of natural disasters—floods, hurricanes, earthquakes, and several unprecedented wildfires. While all of these occurrences could spell disaster for your home and precious memories, we wanted to take this time to get a jump on Fire Prevention Week, which occurs the second week of October.
Fire prevention is essential when it comes to keeping your home, valuables, and family safe. And even if you live in an area not affected by wildfires, you'll still want to prepare. But before we dive into the prevention tips, let's take a look at the facts first.
Fire prevention statistics
According to the U.S. Fire Administration:
The U.S. suffered a reported 11.6 billion dollar loss from fires and fire damage in 2014. (This doesn't even cover the emotional loss of irreplaceable or sentimental items)
The areas where most fires occurred were outside (41%) and residential (30%), whereas nonresidential, vehicle, and other areas made up less than half when combined.
The leading cause of residential fires:

51% Cooking
8% Heating
4% Electrical malfunction
4% Unintentional, careless
Quick tips on preventing residential fires
Install smoke detectors throughout your home—especially in the areas in which you sleep. If you already have smoke detectors installed, schedule a test every month to ensure they are working properly.
Since electrical malfunctions make up 6.8% of residential fires, it's a good idea to have your electrical system inspected by a qualified expert electrician.
Keep a fire extinguisher in your home and make sure it is easily accessible.
Know how to put out a grease fire. This article from Kitchen offers an excellent step-by-step breakdown on what to do.
Map out an evacuation plan with your family.
Protect your valuables in a fire-safe container or lockbox. When it comes to photos, we also recommend you scan and digitize the originals. This will ensure the images will never truly be gone.
Clear away clutter. Should a fire break out, stacks of old paper and boxes of forgotten items only serve to act as kindling. Make sure you are periodically going through your things and clearing away anything you no longer need.
For more fire prevention, preparedness and safety tips, please visit the American Red Cross and FEMA's Ready.gov.
---
It's not just fires and even wildfires that we must be prepared for, but any natural disaster. This past Weather Channel story after Hurricane Sandy in '12 explains why preparedness is essential.
Trending ScanMyPhotos articles
7 Pro Tips on How to Take Sunset Pictures
The Surprise Anniversary Gift that Garnered Happy Tears
While DNA Tests Offer a Peek into Family History, Your Genealogy Efforts are Missing This
#DoSomethingGrand, Scan Your GrandParent's Photos For #GrandparentsDay
4 Tips for Taking Excellent Beach Photos
Why You Need to Digitize Photos and Preserve Them for Future Generations
How to Capture the Big Picture Across America #PictureLocalHistory
AP: What To Do If Your Home Is Drowning In Old Photos
4 35mm Slide Scanning Solutions for Your Old Pictures