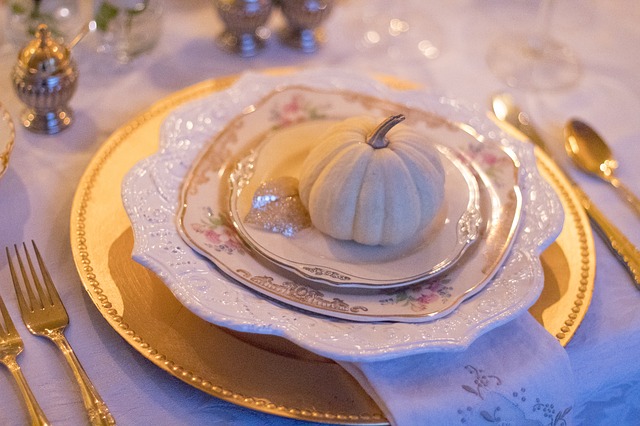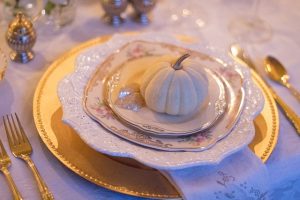 Each year on the fourth Thursday in November, we gather 'round the table to give thanks. We're usually accompanied by loved ones, friends, or family to watch the Macy's Day Parade or football games and indulge in far too much turkey, mashed potatoes, and stuffing.
These are the basics of most American Thanksgiving traditions, but this year we thought it might be fun to introduce some new ideas into the mix.
If the following new Thanksgiving traditions are a hit, then it'll give you something to look forward to year after year. Check 'em out.
Indulge in some self-care
If you're regularly the host, then creating a tradition of self-care is a must. Schedule some time to devote solely to your own indulgence. It doesn't have to be anything crazy like a massage (but definitely go for it if you have the means!))—it could be something as simple as a five-minute meditation break every hour. Whatever you decide to do, write it down so you feel more committed to honoring it through the day—then don't forget to be thankful for those self-care moments when dinner time comes along!
Do something active
From turkey trots to brisk walks, try to take the morning to get out there and do something active. It'll help you work up an appetite to indulge in the big meal and will help satiate any feelings of over-indulgence guilt—'cause, hey, you earned it!
Set up a photo booth
Why should weddings get all the photo booth fun? This Thanksgiving you can set up a fun fall-themed photo booth area and watch your loved ones ham it up! Gather some props like pumpkins, a garland of fall leaves, and maybe even some pilgrim hats and watch the craziness unfold.
Not sure how to create a DIY photo booth? We've got you covered.
Create a memorial space for lost loved ones
This is a wonderful way to connect with any family members or friends who are no longer with us. You can set up a special area or table and adorn it with pictures, mementos, and letters to those you've lost.
Connect with loved ones who live far away
We're fortunate enough to live in an age where just because we live far away doesn't mean we can't see each other on Thanksgiving! Set up a Skype or Google Hangout session with friends or family who live far away. If the stars (or time zones) align, you might be able to time it so they can give a toast and share what they're thankful for with the rest of the family around the table!
Do you have an unusual, but special Thanksgiving tradition you'd like to share? Give @ScanMyPhotos a shout out on Twitter, and we'll re-post to our followers.
Happy Thanksgiving!
---
---
Trending ScanMyPhotos articles
'Tis the Season to Embrace the Warm and Cozy Concept of Hygge, Here's What You Need to Know
Give Your Loved Ones the Gift of Less Stuff this Holiday Season
Swedish Death Cleaning is the Latest Trend to Sweep the Decluttering Space
5 Photo Challenges You'll Want to Participate in on Social Media
What to Remember a Moment Forever? Science Says Do This
8 Holidays and Special Occasions Where Photos Make the Perfect Gift
Why We All Need to Observe Fire Prevention Week
ScanMyPhotos Is Offering an Insane One Cent Photo Scanning Deal, Here's Why
7 Pro Tips on How to Take Sunset Pictures
The Surprise Anniversary Gift that Garnered Happy Tears
While DNA Tests Offer a Peek into Family History, Your Genealogy Efforts are Missing This
#DoSomethingGrand, Scan Your GrandParent's Photos For #GrandparentsDay