Media Contact Page
Over the past 30+ years in business, we have scored hundreds of media profiles, partly due to our tech innovations, but also because we are 24/7 available. When a journalist contacts us, we are always accessible, especially when they are on a deadline.
To reach ScanMyPhotos with media inquiries reach us at Media @ ScanMyPhotos.com. The company was founded in 1990, is headquartered in Irvine, CA, and has preserved one billion pictures.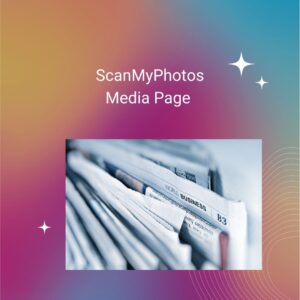 ---
Logo:


---
A sampling of news profiles and background on ScanMyPhotos
ScanMyPhotos.com Irvine, CA corporate headquarters.
Sign up for the free ScanMyPhotos Journal for news updates, discounts, and photo tips