The 100% Happiness ScanMyPhotos Pledge Guarantee
WE KNOW that preserving your family's memories is important to you. That's why we pride ourselves on constantly innovating and offering extraordinary care — backed up by our unbeatable customer service guarantee. Before we explain the pledge, first, a story forged on dazzling customers for over three decades. The History of Photo Scanning; What Makes ScanMyPhotos Unique.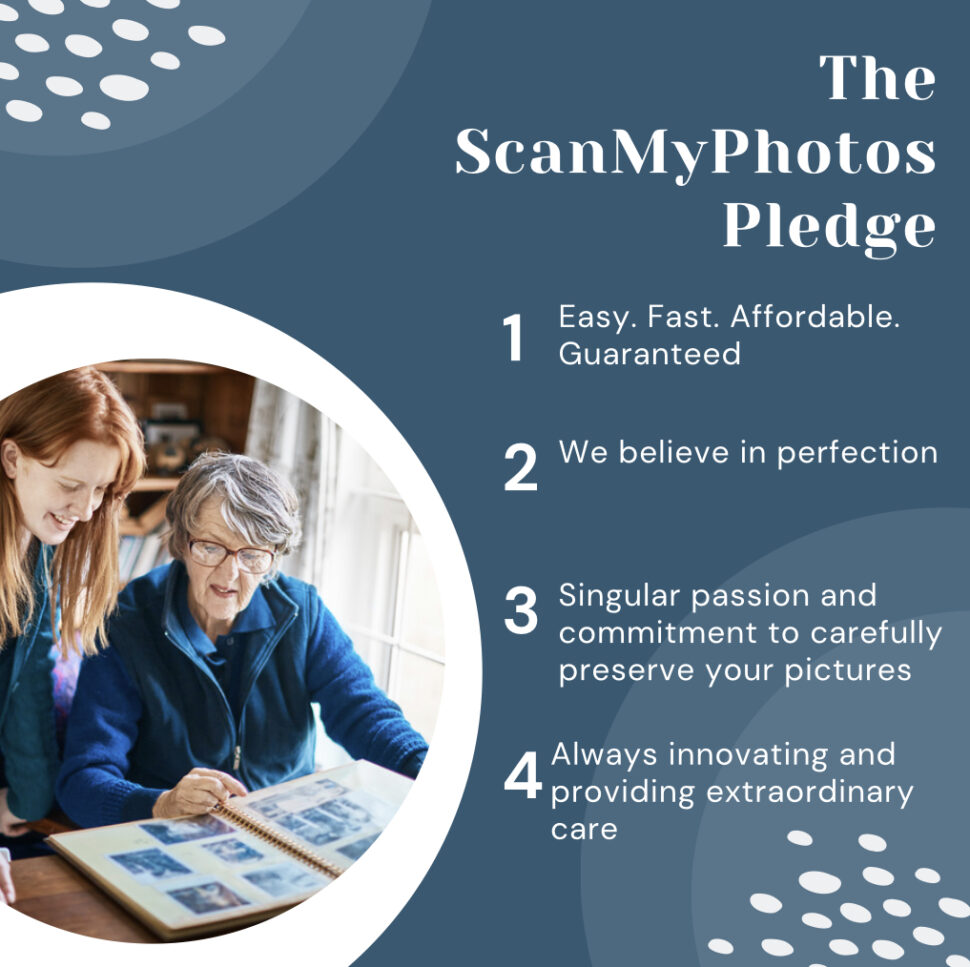 At ScanMyPhotos, we believe in perfection, the lowest prices, and a fast turn-around to digitize your archives of photos, 35mm slides, home movie film, negatives, and VHS cassettes.
It's easy. It's fast. It's affordable. It's guaranteed.
The ScanMyPhotos approach to photo scanning was forged over thirty years of experience as leaders in the photo imaging industry and our passion for carefully preserving the nation's photos.
Your digitized analog media deserves to be perfect. Always trust our zero dust spot commitment.
We believe photo scanning deserves equally excellent service. We believe preserving your pictures shouldn't be expensive, time-consuming, or confusing.
We've been pioneers in the photo imaging industry since 1990 and have been committed to delivering the finest scanning services and great value for over three decades. That's our pledge and guarantee to you.
We're a team of experts with a singular mission: To scan your photos and preserve them for a lifetime.
To accomplish this, ScanMyPhotos always engages with customers and seeks your feedback. Our proprietary business model includes an all-new website to deliver extraordinary services and make digitizing your pictures effortless to navigate. – That is our commitment to the highest standards of excellence.
The process of digitizing your archives of photo memories can be daunting, but not with us!


---
---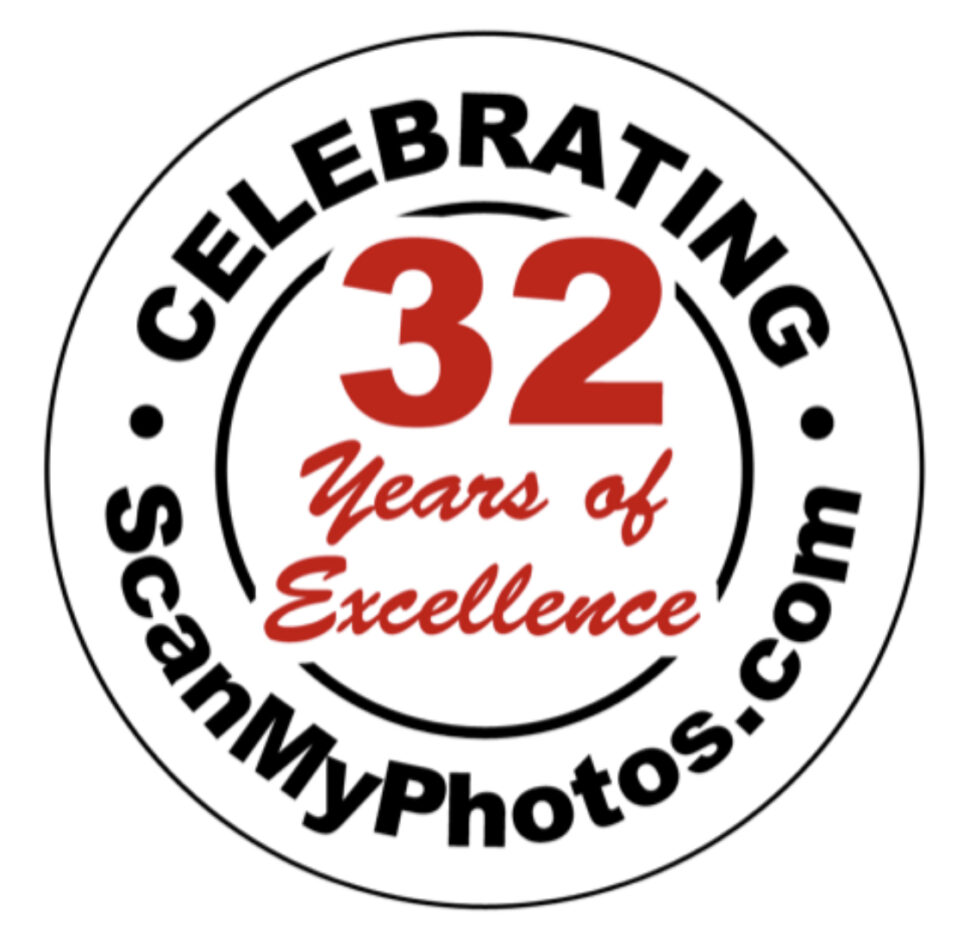 ---
---
Want news updates, discounts, and promo codes to save at ScanMyPhotos.com? Click here for our free "Tales From The Photos We Scan" email shares.
PHOTO SCANNING | SLIDE SCANNING | NEGATIVE SCANNING | VIDEO TO DVD |PHOTO RESTORATION | E-GIFT CERTIFICATE