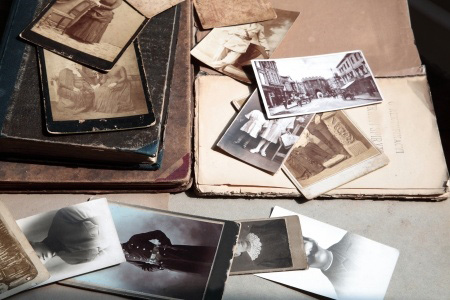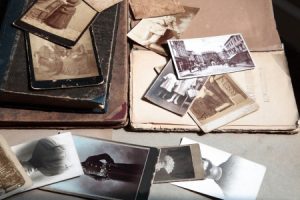 In 2012, it was estimated that 3.8 trillion photos had been taken to date (we think it's safe to assume that amount has at least doubled by now).
So, what is the world doing with all of those pictures? Most of them—especially the print photos—are tucked away somewhere, collecting dust and being exposed to the ravages of time. But they don't have to be!
In this day and age, there are so many interesting and fun things you can do with your pictures and some incredible photos services out there that will help you honor your memories. Here are a few of the latest services we've uncovered:
Maureen Taylor – The Photo Detective
Not sure where that old photo of your great aunt Selma was taken? Well, this is where Maureen Taylor can help you solve the case. Featured on platforms like Martha Stewart Living, Better Homes and Gardens, and The Wall Street Journal, Maureen can give you details on that old photo that will help you uncover more about your past and family history.
User-friendly and customizable, MixBook is a great service for taking your photos and turning them into artwork and memorabilia. Whether you're creating a photo book, greeting card, calendar, or canvas print, MixBook can help you get the job done beautifully and easily.
Deck the halls with boughs of memories this holiday season. This company creates customized—and illuminated—holidays ornaments. Simply print out the picture you want, add it to the snowflake ornament and then pop the ornament onto an individual bulb on a string of holiday lights. The picture will glow with the soft backlighting, creating a beautiful effect. One customer printed all black and white photos of her family and decorated an entire tree with them.
Keep getting "file size exceeds limit" error messages when trying to email photos? Rather than waste hours cropping and resizing photos, you can get all your photos re-sized in a flash with this free online service. Simply drag and drop the photos to the re-sizing box on the website (make sure you have backups of backups first!) and viola! All set!
Chocotelegram
This combines two of our favorite things—chocolate and photos! This service allows you to create your very own Chocoimage™. Printed on delicious Belgium chocolate this is a great idea to give as gifts to loved ones as it's thoughtful and sweet.
Speaking of sweet photos, this UK company can print your pictures onto tiny marshmallow squares. You can customize your marshmallows however you'd like and the colors print beautifully on the white fluffy backdrop.
Now if only a company would print photos on graham crackers…
These photo services are only as good as the photos you use them with so make sure you have your full collection digitized and ready to go!
---
ScanMyPhotos top-ranking recent articles:
Tales From The Pictures We Saved – Episode 3: Remembering the Difference We Can Make
Why ScanMyPhotos Customers Will Benefit from Pinterest's Camera-Search Tech

ScanMyPhoto's Customer Helps Grandparents Connect with Grandkids via Technology
Beyond the Frame: 6 Crafty Photo Ideas to Take Your Pictures to the Next Level
Must-Read Photography Tips for Amazing Family Portraits
5 Tips for Taking Amazing Underwater Photos
How to Photograph Fireworks: 6 Tips from Experts
5 Photogenic Vacation Spots to Inspire Your Wanderlust
Memorial Day Historical Photos and Stories: Remembering Our Nation's Fallen Heroes
How New iPhone App The Roll is Raising the Bar for Photos
Google Photos Newest Features and Latest Reviews
The Work Project that Lead to the Preservation of a Family's Legacy