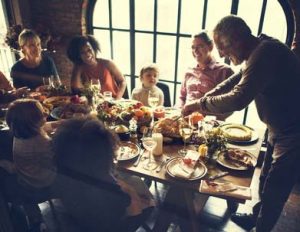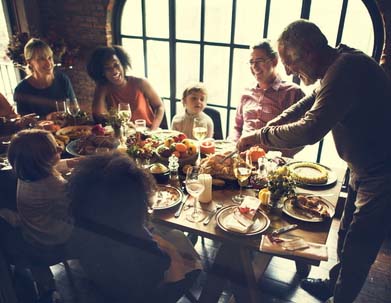 Context is a vital part of any photo-scanning project—especially when inheriting a box of vintage photos from a family member. Who are the people in the pictures? Where were they taken? Who took the pictures and why? Unless detailed notes were included on the images themselves, the answers to these questions are often lost to the passage of time.
Thankfully, this no longer needs to be the case. We now have the ability to record, add notes and photos, and archive the oral history of our families and our Nation—all we need to do is sit down and ask the right questions.
This is why every Thanksgiving, we encourage our customers to participate in StoryCorps' Great Thanksgiving Listen. The challenge is simple: Using the StoryCorps app, set some time aside this Thanksgiving to interview an older family member about their life and memories. You'll be surprised at what you find out. In fact, our customers often discover incredible stories about their family's history simply by sending us their photos. Check out a few of our favorites.
EXCERPTS:
"Interviews become part of the StoryCorps Archive at the American Folklife Center at the Library of Congress. Since 2015, The Great Thanksgiving Listen has grown from an experimental challenge issued by our founder, Dave Isay, into a vital intergenerational movement. To date, thousands of high schools from all 50 states have participated and preserved more than 100,000 interviews, providing families with a priceless piece of personal history"