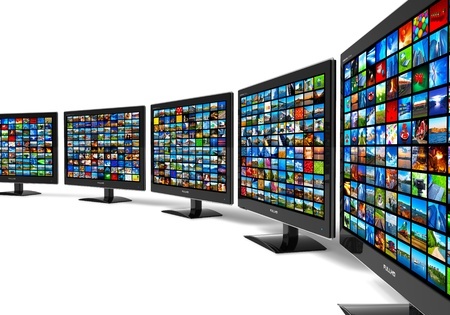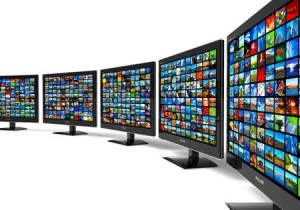 Our excitement over Google Photos continues to grow as this free photo-sharing app hones its craft. Used by over 100 million people world-wide, Google Photos is setting the standard for how we store our memories. Here are the new features to get excited about from their latest app update:
Search
In their app update from the end of April, Google Photos added a search bar to the top (replacing the floating action button) which offers suggestions based on the content of the images saved in your library. Want to find those photos of your dog at the beach? All you need to do is search "dog in Huntington Beach" to locate them – no tagging required!
Movies and animation
Now you can customize app-generated animations with your own music, photos and videos. This feature is great for vacations and family events.
Organization
New features to make managing your photos easier include the ability to rename or delete device folders that you created as well as moving photos to an SD card.
Smart burst improvements
The app rolled out an improvement for their Smart Burst feature just last week – this tweak includes adding a scrubber that allows you to move between images within the burst, like you might use for video editing. From there you can choose one of the images to be the main photo, make it a stand-alone image, or use it to start a new burst sequence.
And now… some reviews!
The app's average ranking on the Android app store is 4.4/5 stars, with over 3.8 million reviews. Here are some recent stand-outs:
"Best Photo Depot, Period. Google continues to flex their software prowess with this new version of Google Photos. Those on Android and iOS (also on Desktop) may take full advantage of innovative features such as photo and video editing, album sharing (real-time), photo search by face (untagged) location, date, keyword, context and more. This app continues to exceed what other apps miss. Not to mention unlimited storage — yeah — unlimited storage. Professional Photographers also have the option to upload in full resolution."
"The best option. A great app that not only frees up your device memory but also organizes and stores your photos safely and securely. Great editing tools and the assistant function is really useful."
"Must Have. This is one of the greatest Google services available. Cross platform cloud back up. Now that so many of my memories are backed up, it was icing on the cake that Google added the new search functions where I can type in a phrase or location and be able to pull up the photos related."
"Always surprising me with cool new features I swear this app knows me better than anyone else.. 🙂 kinda creepy, but infinitely worth it."
"Apple users love it too! I got this app as a last resort for the ridiculous amount of photos and videos I cannot possibly sustain on my phone. It seemed that Iwas weekly having to go through and painstakingly delete tons and tons of "valuable" memories, just to stop the nagging notification "not enough storage" interrupting my selfies. It just became exhausting. So I found this app and it genuinely saved my life, now I recommend it to everyone I know. While it saves all of my photos, I am free to shamelessly film literally everything that I see until my phone dies. It's a remarkable feat of technology. I have no qualms with this app, and simply continue to be impressed by it. Not only does it hold and organize my multitudes of pics/vids but it will give me cute little things like "one year ago" albums, and makes gifs out of my photos. I adore it. 11/10 excellent."
---
ScanMyPhotos top-ranking recent articles:
The Work Project that Lead to the Preservation of a Family's Legacy
6 Must-See Photo Recreates that are Almost Better than the Originals
7 Tips for Taking Better Videos with Your Smartphone
Hawaiian ScanMyPhotos Customer Ships Precious Photos Across the Pacific
How to Become An Instagram Star
5 Must-Try Fashion Photography Tips and Tricks for Beginners
Rebecca Brand Shows How To Scan Photos (video)
Photography News: Recent Updates to Instagram, Snapchat, Flickr, and Google Photos
Photo Organizers Rejoice: Google Photos Just Got Even Better
The Future of Photography: Developing New Trends to Taking and Storing Pictures