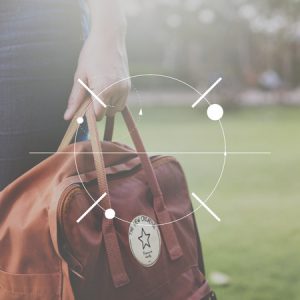 "Where did you get that?!" is a common phrase we can hear from friends, relatives, acquaintances—anyone—who spot something of ours they absolutely need to have. The item could be a throw pillow, pair of shoes, or a handcrafted cabinet—it doesn't matter. What matters is we are constantly on the lookout for things we like. And when we see something we fall in love with, we need to know where we can get one too.
This is the basic principle behind Pinterest—a social media platform where users pin and share images of the things they like. From recipes to home décor, it's hard to sign into Pinterest without seeing something you absolutely must have (we dare you to try scrolling through a food board when you're hungry!).
Good thing the team at Pinterest knows this. This is why they're working on Pinterest's camera-search tech that will help connect people with the things they love.
How Pinterest's camera-search tech works
While we still have a few months until this new technology hits the social media platform, here's what we have to look forward to:
Scroll 'n' shop: Say a user spots a must-have item on a pin. All they need to do is click the image and Pinterest will suggest similar items available for purchase.
Snap 'n' shop: Take a photo of something you like, and Pinterest will provide you with copycat items to buy.
What this means for ScanMyPhotos customers
The implications of Pinterest's camera-search technology can help us reconnect to the past. Imagine taking a photo of your great grandmother's wedding dress and then perusing similar-looking antique dresses on eBay? Or, maybe you want to decorate your baby's room to look like the room you had growing up. Simply pin a scanned copy of the photo of your childhood bedroom to a board and Pinterest will find you a few replicas of the décor to consider.
While we're sure it may take some time to work out the initial kinks, this technology could provide us all with a deeper connection to the past, while connecting us with things we're sure to love.
But before you get too excited, we still have a few months before we see this tech's debut. In the meantime, send us your photos to scan, so you can pin them now, and shop later.
---
ScanMyPhotos top-ranking recent articles:
ScanMyPhoto's Customer Helps Grandparents Connect with Grandkids via Technology
Beyond the Frame: 6 Crafty Photo Ideas to Take Your Pictures to the Next Level
Must-Read Photography Tips for Amazing Family Portraits
5 Tips for Taking Amazing Underwater Photos
How to Photograph Fireworks: 6 Tips from Experts
5 Photogenic Vacation Spots to Inspire Your Wanderlust
Memorial Day Historical Photos and Stories: Remembering Our Nation's Fallen Heroes
How New iPhone App The Roll is Raising the Bar for Photos
Google Photos Newest Features and Latest Reviews
The Work Project that Lead to the Preservation of a Family's Legacy
6 Must-See Photo Recreates that are Almost Better than the Originals