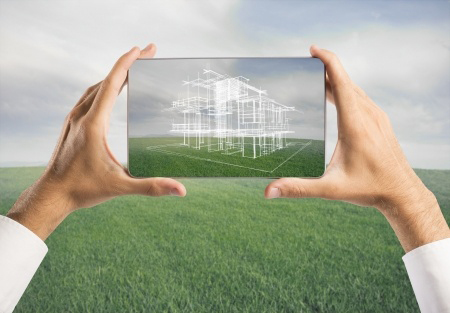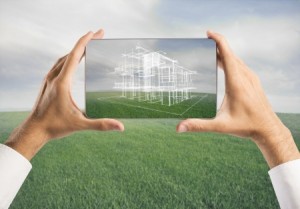 It's estimated that the first partially successful photograph was made in 1816 by Nicéphore Niépce. Nearly 200 years later, it's safe to say that photography has come a long, long way.
Here at ScanMyPhotos we're dedicated to making sure the photos of our past are persevered, but we do this by always looking toward the future.
Turning analog images to digital is helping us shape the future of photography—yet, the field will continue to evolve. In fact, there are two major upcoming trends in photography that may once again change how we take and treasure photos. Take a look.
Living photos
When the first Harry Potter movies were released back in the early 2000's, audiences were enchanted by the magical living photo of Harry's parents. The idea of living photography—where it appeared the subjects within the photo were moving—was, at the time, revolutionary. Now, however, this technology is becoming mainstream.
Apple's iPhone 6s (and the soon-to-be released Samsung Galaxy S7) allows users to snap images that capture movement. This gives the image a life-like quality that is truly breathtaking and special. Instead of seeing one frame of a moment frozen in time, living photos show the context surrounding the moment. We can now watch a smile grow or see the vigorous excitement of our loved ones as they wave to the camera—it's a beautiful thing.
Biometric facial recognition
Companies like Google, Apple, Facebook and Shutterfly are leading the charge when it comes to developing biometric facial recognition (BFR) technologies. For those who may not be familiar, BFR is the ability for computers to scan the faces of the people within an image, "read" the photo, and start to tag/identify the people in it. This is currently stirring up some controversy, but ScanMyPhotos supports this technology for a number of reasons. Read our latest article to find out why.
Google Cloud Vision is also using scanning technology that makes for easier categorization of photos. If you want to search your enormous collection of digital photos to find a picture of your childhood pet, all you need to do is search for the word "dog." Google Cloud Vision will look at your photos to "see" if there are any images of dogs to retrieve.
Eventually, the manual categorization of photos may go the way of 35mm slides. Online digital photos may be able to tell you the faces of who is in a photo and what's in the background.
But in order to know where you're going, it's important to know where you've been. As the technology changes, we must ensure that our analog photos are added to the future of photography. Let's continue to preserve the past by scanning and storing our print photos.
---
ScanMyPhotos top-ranking recent articles:
How to Take Phenomenal Product Photos
Photo-Sharing Image Recognition Tools Advocacy Campaign #SupportBFR
100 Years of Photos Reveal an Incredible Family History and Journey
Attention Photo Lovers: Google Cloud Vision API Enters Beta Testing
10 Tips to Make #Throwback Thursday a Viral Hit
5 Famous Photographers and What We Can Learn From Their Perspective
How a Downsizing Project Became a Family Bonding Experience
10 Most Popular Travel Destinations According to Your Photo Albums