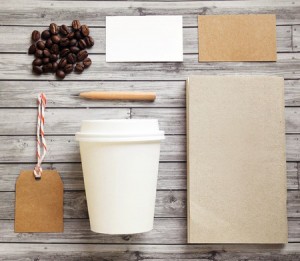 With the popularity of image-heavy social sites like Facebook, Pinterest, Instagram, and SnapChat, taking product photos has become a big deal in recent years.
Businesses today will go out of their way to take incredible product shots hoping the photo will go viral once shared around the interwebs.
The product photography popularity extends beyond businesses, too. Knowing how to take amazing photos of items can be very beneficial—especially if you're eager to share an image with friends and family. If you get a touching gift from your great aunt Helen, you don't want to post a blurry, hard-to-see photo on Facebook—you want to take an epic shot that highlights how much you appreciate the gift!
No matter why you're trying to take the perfect shot, here are a few things to consider when taking product photos:
Lighting
This is easily one of the toughest aspects of a product photo shoot. Some photographers opt for natural, outdoor light, while others create little mini studios with professional lighting.
For those of us who aren't looking to turn product photography into a day job, we have a quick-and-easy solution to lighting. Check out the LimoStudio Table Top Photography Studio. It's relatively affordable and will save you the hassle of trying to build your own table-top light studio or wait for magic hour.
Background
Many product photographers like to use an infinity cove as the background for product shots. An infinity cove is basically creating an all-white background that makes the product appear as if it is the only thing in a never-ending sea of white space. This background option is fabulous for producing crisp, modern images, but this is an area where you can get creative—like how this product photographer experimented with using tiles as a background.
Aperture
The aperture is also known as the "f-stop" or "f-number," and, just like your eye's pupil, it's the size of the lens that opens to let in light. Wider is typically better because as size increases (and the f-number decreases), the depth of field (the area of sharpness in front of and behind the subject) also increases. This will add a richness to your product shots, making them look more professional.
Experiment
Creativity is important in every aspect of photography. Even if you think you've already snagged the perfect photo, try playing with the shadows or colors in your shot. Maybe add in a new prop or change the background up entirely.
For information on camera and photography basics, check out our article De-Coding the Language of Camera Specs: 5 Key Terms to Know.
---
ScanMyPhotos top-ranking recent articles:
100 Years of Photos Reveal an Incredible Family History and Journey
Attention Photo Lovers: Google Cloud Vision API Enters Beta Testing
10 Tips to Make #Throwback Thursday a Viral Hit
5 Famous Photographers and What We Can Learn From Their Perspective
How a Downsizing Project Became a Family Bonding Experience
10 Most Popular Travel Destinations According to Your Photo Albums
8 Seriously Sweet Valentine Day Gifts for Photographers
6 Tips on How to Get Your Family Photos Digitally Organized
Why the Over-35 Crowd Needs to Start Using Snapchat Today