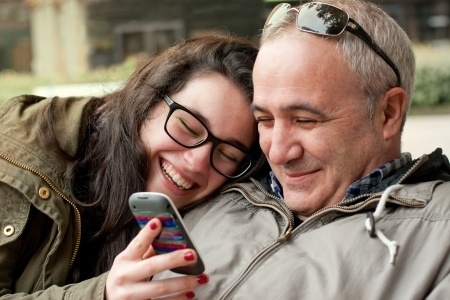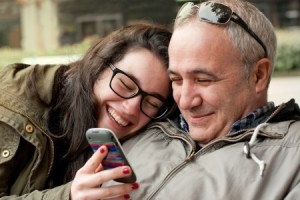 Ask any teen with a smartphone where they spend most of their social media time and, chances are, their answer will be Snapchat. Since its launch in 2011, Snapchat has been a hit with the teenage and young adult demographic, but now expansion is in the cards. This social app is growing its target base, and has the over-35 crowd in its sights.
Yet, there are many challenges ahead.
First and foremost, many people over the age of 35 (and some younger) are mostly baffled by this app. They want to know: How does it work? What does it do? And why would I want to use it?
Before we dive into the basics, the reason why we find using Snapchat so compelling boils down to one simple word: connections. This app, like many other social media applications out there, is all about making meaningful connections between people—and it does so in a way that's very different, and sometimes even more meaningful than Facebook, Instagram or Twitter.
How does it work?
A user takes pictures or videos—aka "snaps"—to share with their network of friends. How this differs from other social sites is the way in which these snaps are shared.
Users have two options for sharing:
Share a snap with friends
Snaps are photos or quick videos that you can send to one or multiple friends. You can add drawings, change filters, include text and a bunch of other fun features to your snaps. Then, the snaps you send will self destruct in up to 10 seconds upon viewing.
Share your story
Personally, Snapchat stories is the main reason we love this app. This function allows you to broadcast your snaps for all of your friends to see, but these stories are only available for 24 hours. Imagine the benefits of this feature for relatives who live far away from one another. A daughter who went off to college in California can keep in touch with her mom in New York all day long through stories. It strengths connections in spite of time or distance.
While we agree that Snapchat is an incredible way to remain connected with the special people in our lives, there is one thing we don't like—the fleeting shelf life of the snaps. For us, photos should be something that we can always use to look back on and remember the good times. So, even though Snapchat is a very useful social tool, we encourage everyone to keep taking photos that will be around forever.
For more information on how to use Snapchat, check out the following articles: