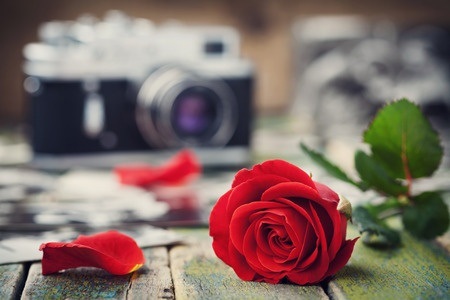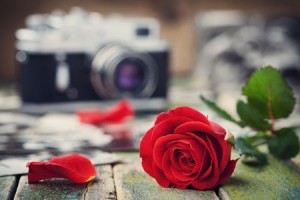 One of the sweetest holidays of the year is coming up, but do you know what you're getting the special photographer in your life? Rather than the usual flowers and chocolates, try giving them something that'll help them preserve precious moments forever.
The following Valentine Day gifts for photographers would be great to give to anyone who loves to take and cherish a good photo.
AmazonBasics Backpack for SLR/DSLR Cameras and Accessories
Want to give a gift that also doubles as a date idea? Give your loved one this backpack for all their photography gear and then plan an adventure for the two of you to find some incredible scenery to snap up. Pack a lunch and make it a day!
When one person is the dedicated family photographer, you'll rarely see them in all the photos. This is no longer a problem with a selfie stick—you can fit the whole family into the frame and take amazing pictures together.
The Projecteo Gift Set
You can get the old school feeling of slides with this nifty projector. You simply pick out nine of your favorite Instagram shots, send them to the company to create a slide wheel, and watch your photos slide on by.
Food Photography: From Snapshots to Great Shots
Here's another great gift/date night idea. Plan a night to make a gourmet dinner with your sweetie, and then use the tips in this book by Nicole S. Young to capture artistic photos that will preserve your memories of the meal.
Camera Lens Thermos Stainless Steel Mug
This gift is always a hit with photographers! It's such a cool way to show off their passion, while keeping their coffee nice and hot.
Foldio – Folding Portable Lightbox Studio for Smartphone or DSLR
This is another fun gift to enjoy together. You and your loved one can set up little scenes and take photos in this portable lightbox. Get creative and see how many incredible shots you can stage—you could even use it to put together a collage of how you met.
With Valentine's Day only a few more days away, you'll want to act now! Get the special someone in your life a gift that will make them smile every time they take a photo.