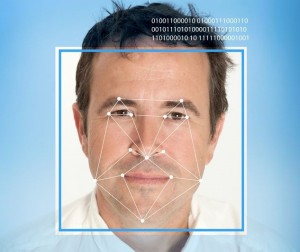 If you're overwhelmed with digital photo clutter, then Google has some good news for you. Google Cloud Vision API is now entering into the beta testing phase, which means anyone can now have access to this incredible technology.
What is Google Cloud Vision?
We now have the capability to take hundreds of pictures in the matter of mere moments. These photos are stored on a SIM card, hard or flash drive, or in the cloud and we swear that one day we'll go through them one-by-one and categorize each photo. For most people, that day never rolls around—yet, inevitably, the time will come when you need to find one particular photo, asap. You'll sift through thousands of pictures looking for that "nice one the whole family took together on the beach three summers ago," and waste precious time trying to do so.
This is where the development of Google Cloud Vision can help.
The Google Cloud Vision technology is what will help computers start to "see" and understand images and photos. Users who opt to purchase Google Cloud Vision can use the functionality to better categorize their personal digital photos. Instead of taking the time to add text or captions to each photo like "beach trip of 1999" or "Michael in front of the Statue of Liberty," the technology will scan all your pictures and do this for you. All you need to do is type in "beach" or "Statue of Liberty" and boom, every photo in your cloud that Google recognizes under these categories will be at your fingertips. This will not only save us the time it takes to search for an image in our cloud storage, but it could also save us the hassle of a big, complicated digital photo archiving project.
How can I try it?
You can try it for free right now as the Cloud Vision API is currently in the beta testing phase. Use this free trial to back up any scanned photos and see how well the technology works in action. This may just be the kind of digital organization that will streamline and improve the way in which we store photos in the future.
---
ScanMyPhotos top-ranking recent articles:
10 Tips to Make #Throwback Thursday a Viral Hit
5 Famous Photographers and What We Can Learn From Their Perspective
How a Downsizing Project Became a Family Bonding Experience
10 Most Popular Travel Destinations According to Your Photo Albums
8 Seriously Sweet Valentine Day Gifts for Photographers
6 Tips on How to Get Your Family Photos Digitally Organized
Why the Over-35 Crowd Needs to Start Using Snapchat Today
When a Gift Becomes a Touching Memorial to Life and Love
---