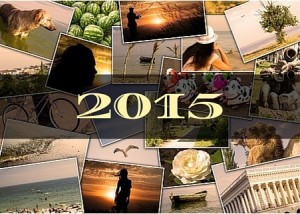 As we count down the last few days of 2015 and ring in the New Year, there is a lot to look back on. So many moments—some special and wonderful, others shocking and sad—happened all over the world (and beyond) this year. Through photos we were able to capture only a fraction of these moments to either re-live the good times or keep them as a reminder of what needs to change in 2016.
Here are some of the articles that we feel capture the best photos of 2015. As we review these amazing photos, the one thing we can all agree on is that we're looking forward to all the wonderful new moments 2016 has in store.
The Coolest Images From National Geographic's 2015 Photo Contest – @Gizmodo
Every year National Geographic opens their photography contest to photographers around the world. The photos that win are the cream of the crop selected from the thousands of submissions that were entered. You won't want to miss these incredible photos.