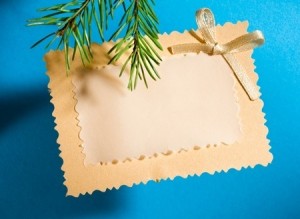 With only a few holiday shopping days left, some of us might be in a pickle. At this point, we're either at a loss for gift ideas or can't find anything decent now that the stores have been picked over in the aftermath of Black Friday.
Don't worry! We have a couple of last-minute gift ideas up our sleeves that are sure to make a lasting impression on your gift recipients.
Name a star or Mars crater
Your loved one's name can find a home in the sky with one of these two nifty gift ideas. Naming a Star after a special someone has been a wonderful celestial gift idea for a long time, but now you can name a Mars Crater after your loved one, too! This is perfect for any science lovers in your life.
We found out about Goldbely through this CNBC article on last-minute gift ideas for procrastinators. Imagine giving the cousin who lives in Wisconsin a chance to enjoy a official Philly Cheesesteak whenever they want? That's the premise behind Goldbely, and it's an incredible and unique gift to give to any foodie.
Ancestry.com
Ancestry.com has two options to give to loved ones this holiday season—an AncestryDNA test or Ancestry Gift membership. Either of these gift options will help the recipient uncover their family history and get more in touch with their roots.
ScanMyPhotos e-Gift certificate
We recommend pairing an Ancestry.com gift with a ScanMyPhotos e-gift certificate. The photos your loved ones digitize with a ScanMyPhotos gift certificate can be uploaded and added to the Ancestry.com account—documenting the faces of distant relatives and ancestors.
Monthly Club Subscriptions
What we love about monthly club subscriptions is A) there is a club out there for everyone, B) you can buy this gift five minutes before you need to give it and C) it lasts throughout the year. Some of the fun clubs out there include:
Not sure what to get for your dad, boyfriend, uncle, husband, son, or brother? How about something they need to open with a crowbar? Man Crates are more than just a new twist on the gift basket concept—they're a unique experience to give to the guy who has everything.
It may be a cliché, but when it comes to gift-giving, remember that it really is the thought that counts. The most important thing we can give this holiday season is the love we feel for the special people in our lives.