Preparing for Hurricane Dorian. This keeps happening, yet is one hundred percent preventable.
News Update via CBSNews: "Hurricane Dorian packing more punch on way to U.S. mainland — live updates."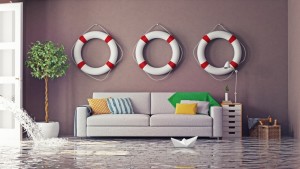 We're in the business of preservation, so when National Preparedness Month rolls around each September, we take it very seriously. Disaster can strike anywhere, at any time, and for no reason whatsoever—but we can make sure we're prepared.
Sponsored by FEMA and the Department of Homeland Security, National Preparedness Month was started to encourage everyone to be proactive in our approach to disasters. In fact, each week of September has its own theme:
September 1-5: Flood
September 6-12: Wildfire
September 13-19: Hurricane
September 20-26: Power outage
September 27-30: Lead up to National PrepareAthon! Day (September 30th)