Preparing for Hurricanes, wildfires, and other climate disasters. This keeps happening, yet is one hundred percent preventable.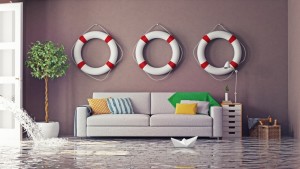 We're in the business of preservation, so when National Preparedness Month rolls around each September, we take it very seriously. Disaster can strike anywhere, at any time, and for no reason whatsoever—but we can make sure we're prepared.
Sponsored by FEMA and the Department of Homeland Security, National Preparedness Month was started to encourage everyone to be proactive in our approach to disasters. In fact, each week of September has its own theme:
Sign up for free news updates and photo tips, plus discounts to save on digitizing pictures.
September 1-5: Flood
September 6-12: Wildfire
September 13-19: Hurricane
September 20-26: Power outage
September 27-30: Lead up to National PrepareAthon! Day (September 30th)
But it doesn't stop there—you can prepare for anything. Start by making a plan for you and your family in any worst-case scenario you can think of. You'll want to break your plan out into four different steps:
https://twitter.com/scanmyphotos/status/1307315979345514498?s=21
Step 1: Prevention
In the case of a disaster, what can you prevent from happening? What's within your control?
Step 2: Protection
Is there a way to protect valuable assets? What can you do to ensure no harm comes to your loved ones or your possessions?
Step 3: Response
When disaster strikes what is your response plan? Are you and your family on the same page?
Step 4: Recovery
Once the damage is done, how will you recover what was lost? Is it recoverable? If not, jump back up to Step 1 and make sure it's preventable.
From our perspective, we often lose irreplaceable items in the wake of disasters. When a house goes up in flames or a basement floods, we watch our memories or keepsakes—treasures that remind of us of loved ones or the happiest of times—disappear. Losing these things can feel as if we've lost a part of ourselves. One of our customers, for example, lost thousands of photos once and told us how she cried until 3:00 a.m. when she realized that *poof* everything was gone.
But with a little preparation, we can prevent the worst from ever happening to you.
Take this month to make a plan and protect your printed photos from floods, hurricanes, fires—anything. Send us your prints today and we'll scan them in, convert them to DVD and send you original analog copies back. You also have a highly encouraged option to have a flash drive that includes a copy of everything.
For those who have photos that were damaged from a previous disaster, we can help! We offer restoration services to help with the recovery portion of your plan.
---
Want news updates, discounts and promo codes to save at ScanMyPhotos.com? Click here for our free "Tales From The Photos We Scan" email shares.
PHOTO SCANNING | SLIDE SCANNING | NEGATIVE SCANNING | VIDEO TO DVD |PHOTO RESTORATION | E-GIFT CERTIFICATE
---
---
ScanMyPhotos is open with uninterrupted service for all online ordering only. CLICK TO ORDER