NEW fill-in-the box bulk professional digitizing of 8mm movie film reels from ScanMyPhotos.com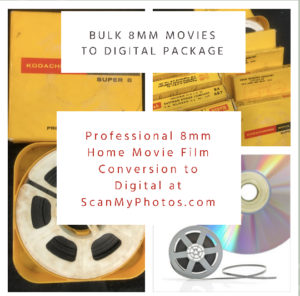 ---
CLICK TO ORDER: Prepaid 8mm Home Movie Film Reels Box to Convert to MP4 Files on DVD's or Flash Drive (added fee) — Price: $599.95
---
Holds up to 55 3" 8mm film reels or 10 7" 8mm film reels. Or mix to fill the box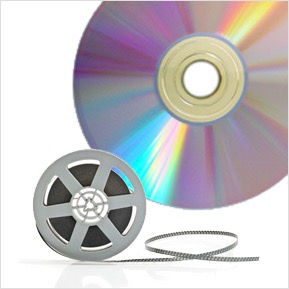 Save your old 8mm home movies before it fades away from the ravages of time by converting your 8mm and Super8 film reels to MP4 files for the next generation to enjoy.
Each prepaid box for digital transferring holds 8mm reel sizes between 3" up to 7" reels. You can fit approximately 55 3" reels or 10 7" reels in the new 8mm Transfer Box. Or you can mix and match reel sizes as well! The amount of feet totals to approximately 3000 feet when full. Click for packing instructions.
NOT VALID for 16mm film or any other services.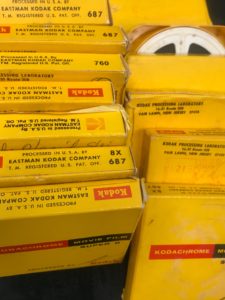 Due to swift technological changes, your returned prepaid box order for scanning must be received back to ScanMyPhotos.com within 6 months from the date the order was placed. Otherwise, the box expires and no consideration, obligation or monetary reimbursement of any kind will be provided.
Featured Add-on Services to Enhance Your Order Per Prepaid Box.
Scan in Order ($45.95)
Extra DVD's ($9.95 per)
Upload (74.95)
64GB Thumb Drive ($55.95)
1TB External Hard Drive ($125)
Free shipping of the prepaid box to you and back to us, add $19.95 when return film is selected to accompany your returned digital media. U.S. domestic orders only.