Up To 50 Million Family Photographs to Be Digitized to Protect from Natural Disasters with One-Cent Photo Scanning.
WHY ONE-CENT PHOTO SCANNING?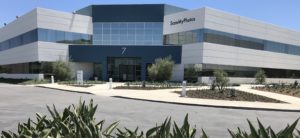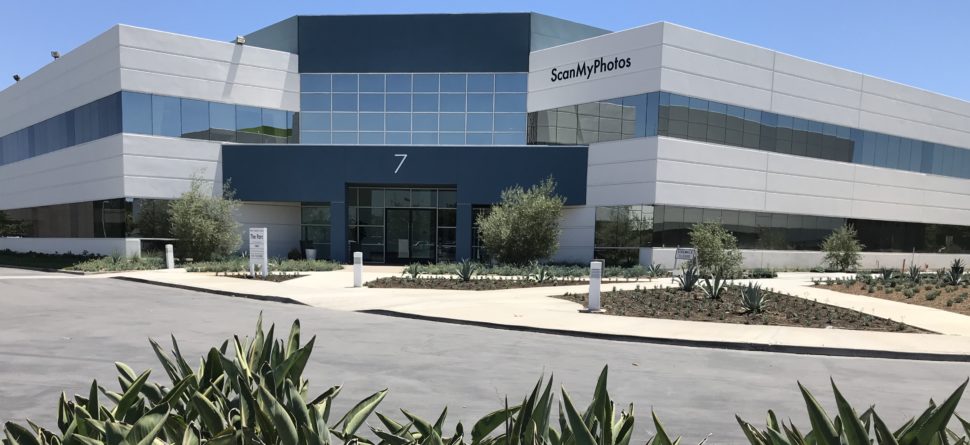 ScanMyPhotos.com announces today an audacious and ambitious program for ONE-CENT PHOTO SCANNING. The goal is to save the nation's pre-digital snapshots from the destructive forces caused by imminent natural disasters.
According to Climate.gov, the U.S. was impacted by 14 separate billion-dollar climate disaster events last year. Over the past 30 years, "the U.S. has sustained 241 weather and climate disasters" where the cumulative cost exceeded $1.6 trillion.
The e-commerce photo digitization service is commemorating its 30th anniversary by giving back to help families across the country preserve their history and prepare for natural disasters with THE ONE-CENT PHOTO SCANNING GRANT through August 30th. The grant is being used to fund this innovative pricing to inspire many to digitize their pictures.
THE EFFECTS FROM CLIMATE CHANGE HAVE DESTROYED BILLIONS OF IRREPLACEABLE FAMILY PHOTOS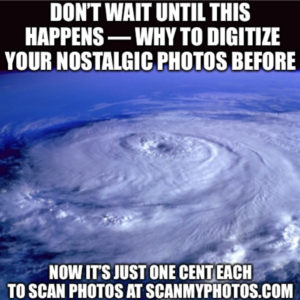 Over the past 30-years, ScanMyPhotos has witnessed the aftermath as billions of pictures were destroyed by natural disasters. This ONE-CENT PHOTO SCANNING GRANT advocacy project and financial commitment are designed to help families plan ahead to digitize their analog photo snapshots. As reported by The Weather Channel, stories like this keep occurring, yet are fully preventable.
PROCRASTINATION, TIME TO SCAN AND PRICE ARE THE TOP REASONS PICTURES ARE NOT DIGITIZED
ScanMyPhotos' passion is to preserve pictures caused by the effects of climate change which threatens to wipe out family history.
For complete details and to redeem your ONE-CENT PHOTO SCANNING GRANT, visit the "Pay-Per-Photo Scan" page at ScanMyPhotos.com or click here. No promo code is necessary to have up to 4,000 standard pictures digitized for one-cent each at 150 dpi (social media) resolution in compliance with the company's preparation guidelines. Return delivery and applicable sales tax are not included.
*A $40 minimum charge activation fee applies towards photo scanning only. Many popular add-ons and discounted services are recommended including 300 dpi archival and 600 dpi professional digitization. The activation fee excluding return delivery and sales tax charges.
---