T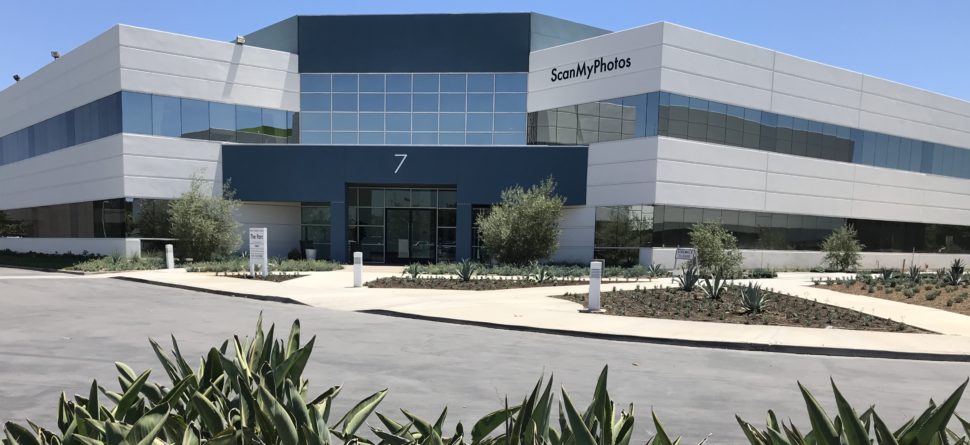 en years ago, when the nation's top tech expert, David Pogue wrote "Your Photos, Off the Shelf at Last" in The New York Times, he put photo scanning on the map. Since then, much has happened, including this news profiles as ScanMyPhotos rushed to digitize 600 million pictures.
The news profiles over all these years helped launched a crusade – advocating that everyone must start thinking about genealogy, preservation of memories and sharing photos for today's all-digital world and so this never happens again.
"But, the challenge has always been how to embrace technology to affordably archive and preserve shoeboxes of family photos?" explained Mitch Goldstone, a pioneer in digital imaging and CEO of ScanMyPhotos.com. By commercializing a unique way to provide professional photo scanning at lightning-fast speed, a major breakthrough occurred.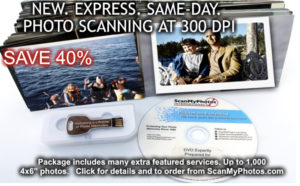 Having solved the biggest problem in photography, ScanMyPhotos.com is helping to unlock millions of analog photo snapshots.
For $125, the company scans 1,000 photos in minutes and now features same-day scanning with instant uploading. Why wait months, or buy a DIY scanner that costs $600 or more before even beginning your photo preservation project?
According to Goldstone, "each time a feature article, or customer shares their experience about scanning pictures, it dramatizes the relevancy for converting analog to digital. A special benefit is the exposure also helps grandparents connect by sharing stories from their lifetime of photos with their computer- savvy grandkids. It forges another idea for simplifying photo scanning and sharing."
Another recent profile was written by Fupping on the top gifts to celebrate a grandmother's 80th birthday.
Excerpt:
Every grandmother has generations of emotionally nostalgic photo snapshots that urgently need to be digitized in today's all-digital world, to preserve and share. ‪ScanMyPhotos.com‬ solved the biggest problem for gifts for seniors: how to easily have photos digitized for uploading to all the popular photo-sharing sites. Our free shipping and $145 prepaid box is easily ordered online and holds about 1,800 photos. We do all the work, you get all your photos digitally backed up. Return S/H includes your digital media, add $19..95 to cover S/H if you want your pictures returned.
By scanning pictures, grandparents share their stories as they revisit all those decades of nostalgic memories with future generations.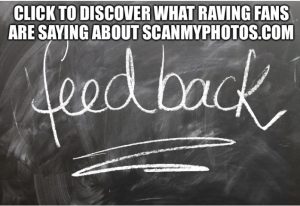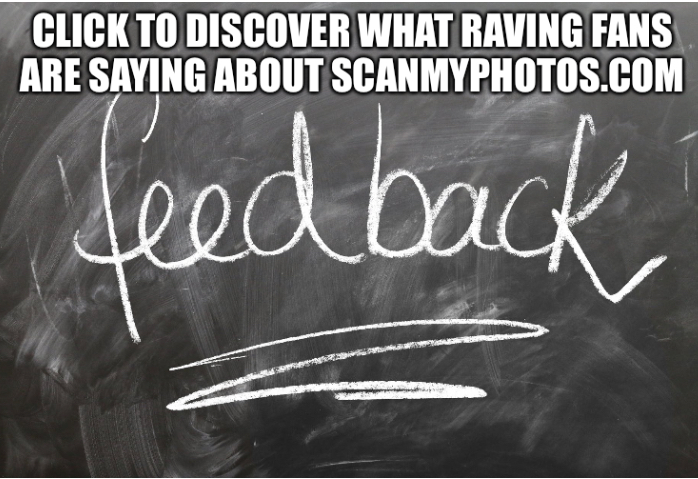 Among the thousands of comments about ScanMyPhotos.com is this one as a portrait to explain why digitizing pictures matters more than ever: "It was a great service. I've referred it to several friends. It's invaluable to have taken photos that were buried away in several boxes in the garage, unlikely to ever be viewed again and have them put onto my computer. Old friends have had many laughs and the grandparents are thrilled."
Another profile: "World Traveler, Artist, and Proud Owner of Over 50,000 Print Photos Takes the Scanning Plunge." And, The Importance of Preserving Memories and Heritage."
Website: ScanMyPhotos.com [http://www.ScanMyPhotos.com]
Follow us on Twitter: [http://www.Twitter.com/scanmyphotos]