Welcome. Why spend hundreds for a DIY Scanner, the time spent or from outsourcing for upwards of a dollar each to scan your pictures?
ScanMyPhotos just launched this new one-cent photo scanning service with you in mind, especially for very large orders. In our 30-years in business, we never offered anything like this.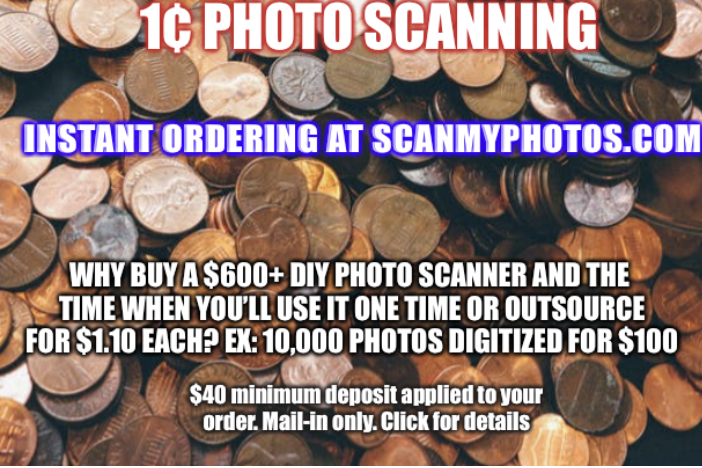 But, we never scored a recommendation by Oprah either, until now. The Oprah Magazine recommendation led to hundreds of calls. Readers explained they had thousands of pictures to scan and wondered if there was a less pricey solution? Heck, we already were priced way below anyone else. But, we listened.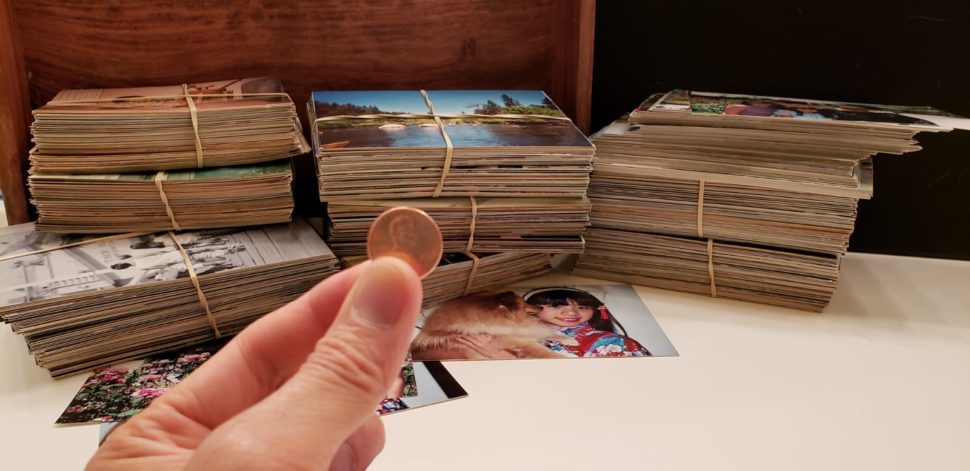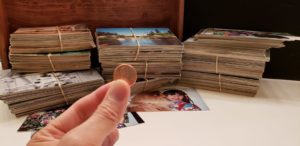 We wanted to do something game-changing special for Oprah's millions of readers …. and for you. Nearly 3,200 people took advantage of this first-time-ever discount to scan all their pre-digital photos.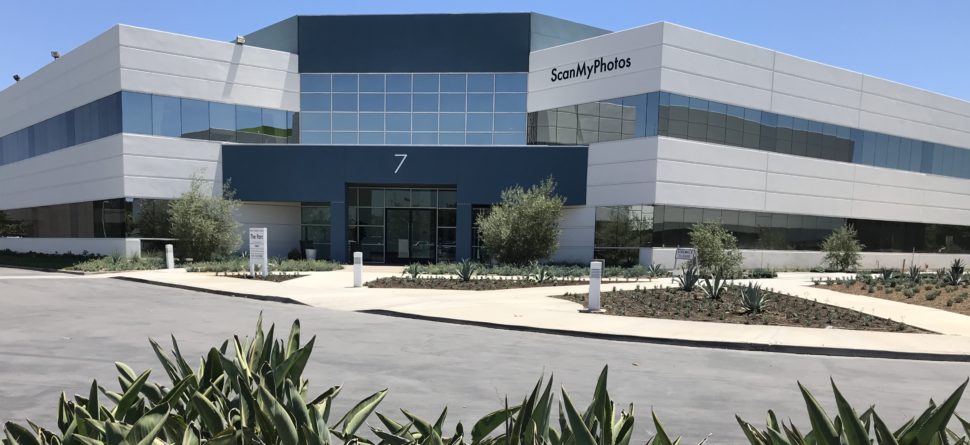 Why? There were the Oprah recommendation and all these news and review profiles. But, also because of the destruction by hurricanes and wildfires. These natural disasters have taken a toll on family photos. We even heard from a past customer from years ago. She asked if we still had the thousands of pictures digitized for her? Sadly, she explained her house just burned down — the digital files were stored alongside her pictures. Not backed up off-site.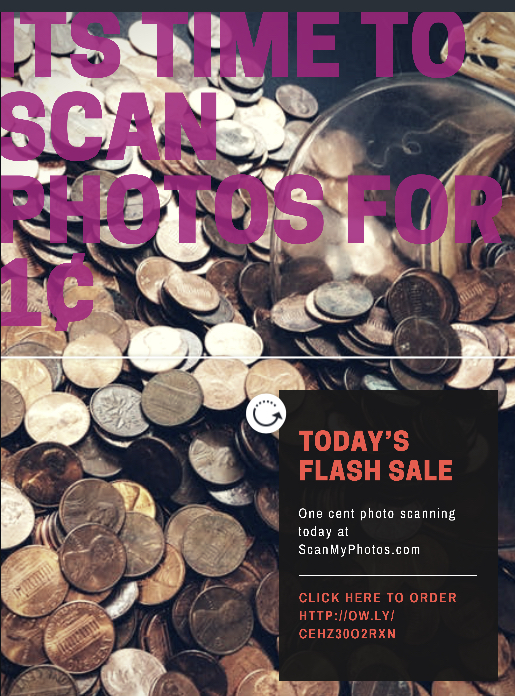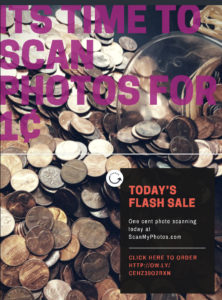 You know our passion to preserve photos.
Daily stories like these are so emotional that we wanted to help inspire you to have your pictures scanned. PLEASE share with many.
As reported by this past Weather Channel story, this keeps happening.
From Photo District News: ScanMyPhotos has rolled now new pricing with big savings for a range of photo print scanning options.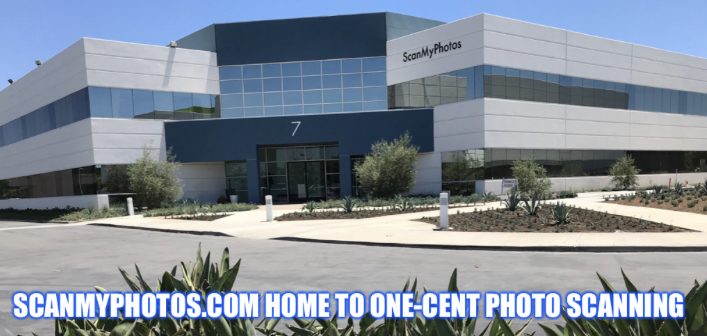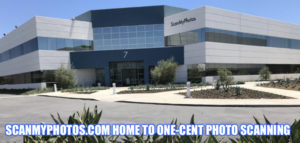 This is your access to our first-time-ever special event. Your cost is just one penny for each standard 72 DPI photographic picture digitized with the "Pay-Per-Scan" photo scanning service. Minimum order of $40 which is applied to your order, excluding return S/H, which you pay. Non-refundable and no refund for unused balance. All photo preparation rules apply and are limited to 10,000 per person/order/address. Higher resolutions are available for 150 DPI, 4 cents, 300 DPI, 8 cents, and 600 DPI at 16 cents.
PLEASE CLICK HERE FOR A LIST OF ALL THE POPULAR ADD-ON FEATURES SERVICES TO ORDER FOR ENHANCING YOUR ORDER
Please review the following details and terms.
ORDERING DETAILS:
$40 order minimum is charged when ordering and credited towards your order total, but not applied towards return S/H charges. Non-refundable. No refund for unused credit. Example: 1-4000 pictures scanned at 150 DPI is $40, 10,000 pictures scanned at 150 DPI will cost $100, plus any add-on services you select.
DO NOT SEND ANY PICTURES THAT ARE BENT, CREASED, FOLDED, HAVE NOTES ON IT, IN ENVELOPES, ALBUMS, SCRAPBOOKS, OR DO NOT COMPLY WITH THESE PREPARATION GUIDELINES. IT WILL NOT BE PROCESSED AND YOU WILL BE CHARGED TO MAIL IT BACK
IF YOU WANT PICTURES SCANNED IN ORDER, INCLUDE INDEX CARDS, YOU MUST SELECT THE "SCAN IN ORDER" FEATURED ADD-ON
ONLY VALID TOWARDS standard 72 DPI resolution scanning (150 DPI, and "Archival" 300 DPI and professional 600 DPI are available along with many other popular add-on services)
Recommended: Order add-on extra services to enhance your order
Cannot be applied towards ANY prior orders,
Scan In Order: If you watch this "how to prepare photos video" you see we recommend index cards to identify and separate each batch of pictures by category. This requires you to add "scan in order." If you use ANY index cards or want pictures NOT to be randomly digitized, you must choose the "scanning in order" upgrade. Otherwise, your pictures (even if there are index cards included) are randomly scanned not in any order. I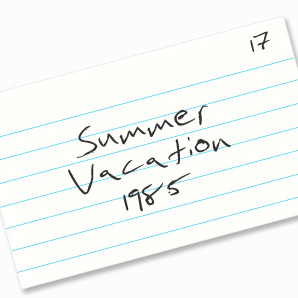 Mail order only. Absolutely NO walk-in order will be honored
Pictures for this discounted service must be received within 30 days. For our "Pay Per Scan" service, your shipment must be postmarked within 30 days of the purchase date. If shipped after, the pricing will go back to our regular pricing (all coupons and discounts are voided). If you need additional time to send your photos in, you can purchase a 2-month extension for $24.95
Standard turnaround is 4-6 weeks, but instant same-day express scanning is available (see featured add-on services)
WATCH THIS VIDEO FOR EASY TIPS TO PREPARING YOUR PHOTOS. IF YOU ADD INDEX CARDS YOU MUST SELECT "SCAN IN ORDER"
Voided at any time without obligation and restrictions may apply
Does not include applicable sales tax
You are responsible for paying to mail the photos to us and paying for return S/H. We do not send you a box
Not valid towards ANY other services, coupons, vouchers, promo codes or other discounts. Good only towards standard bendable photographic pictures without any glue or sticky stuff
Maximum photos scanned per customer/order/address is 10,000
Hurry! The promo code will soon disappear
---
NO PROMO CODE IS NEEDED
More Add-On Ordering Options Are Available For Your Photo Scanning Project. Because we have been fielding many inquiries about how to enhance the orders with the popular featured additions, here is a list with prices to complement your order. CLICK HERE: We recommend you take advantage of several of the other add-on featured services to enhance your photo scanning project.
Please use this link to share with others so they too can enjoy this special one-time-only discount to digitize and protect all their photos. Remind all that the discount code will expire and disappear without notice.
Click here for more tips and news profiles on ScanMyPhotos


Click here to visit ScanMyPhotos.com for details on all professional imaging digitization services