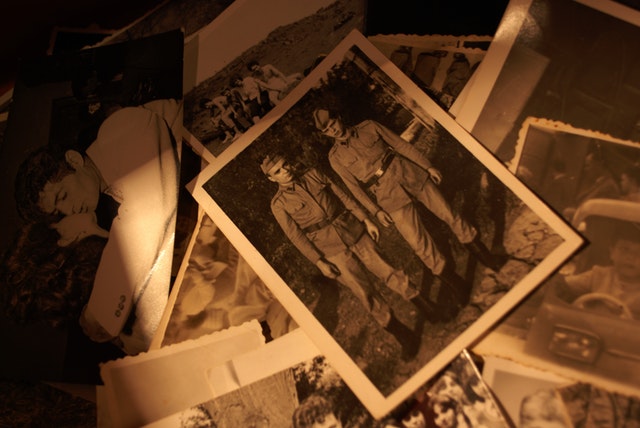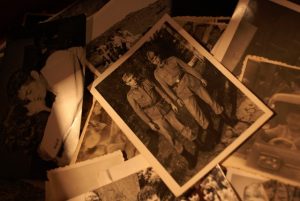 What's your very first memory? Was it a birthday party? An image of a smiling loved one playing with your toys? Or maybe it was a funny moment where the particulars are hazy but you do remember laughing so much it hurt.
Chances are that most of our earliest memories are based on a photo. The pictures serve as a sort of trigger that, upon seeing them, a flood of memories and emotions from that moment are released. With one look at a picture, we can relive the joy, love, and contentment we experienced all those years ago.
This is one of the many reasons why pictures are so important to us here at ScanMyPhotos. They're not just moments captured in time, their pieces of a story—your story. They're stories we never want to forget. And, according to one study, even the simple act of snapping the camera can strengthen our ability to remember the moment.
Psychological Science recently published a study on 294 participants who were given a museum exhibit tour while listening to an audio guide. The researchers split the group up by giving half of the group cameras and telling them to take at least ten photos while on the tour. When the tour ended, the participants who took photos were able to recognize artifacts from the tour 7% more than the participants who didn't have a camera.
As for the physical photo itself—it's amazing what that can trigger. In fact, one museum in England is lending donated photos to help trigger memories in those with dementia. This project is aiding locals with dementia to remember things like old Wordsworth poems and even long-forgotten skills, like shorthand writing.
And while the idea of remembering a moment forever is, admittedly, a bit far-fetched, taking and preserving photos is a great way of ensuring you remember the moments you never want to forget.
We, of course, want to emphasize the preservation aspect. If you have old print photos you want to remember forever, send them to us to scan and digitize today. You may not be able to remember those moments forever, but digitizing them is the best way to helping them live on.
---
This TV news profile shares more insights on the urgency to digitize your pictures
Trending ScanMyPhotos articles
8 Holidays and Special Occasions Where Photos Make the Perfect Gift
Why We All Need to Observe Fire Prevention Week
7 Pro Tips on How to Take Sunset Pictures
The Surprise Anniversary Gift that Garnered Happy Tears
While DNA Tests Offer a Peek into Family History, Your Genealogy Efforts are Missing This
#DoSomethingGrand, Scan Your GrandParent's Photos For #GrandparentsDay
4 Tips for Taking Excellent Beach Photos
Why You Need to Digitize Photos and Preserve Them for Future Generations
How to Capture the Big Picture Across America #PictureLocalHistory