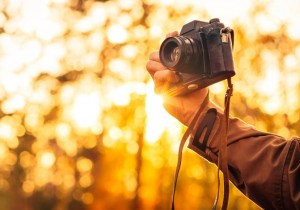 Best Fall Photography Tips Revealed
Happy autumn! As the beginning of fall marks the autumnal equinox, and with it brings some of our favorite things like cool nights, clear days, gorgeous foliage, and pumpkin-flavored everything!
This is also our favorite time of year for photography. You can't beat autumn backdrops for photos, whether you're taking pics of the family for holiday cards or trying to capture nature's beautiful color displays.
As you set off with your camera in hand, here are a few tips on to get the best fall photos.