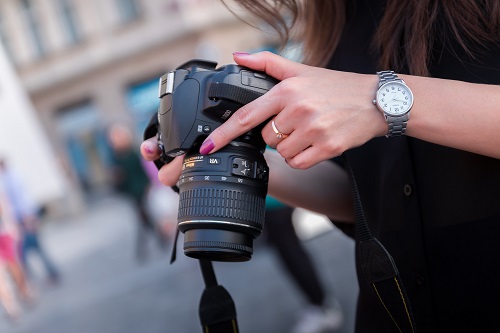 The Digital Age we live in continues to change and disrupt the education industry—which is great news for photo fans like us. Becoming a pro photographer is no longer dependent on getting a $40,000 degree at a local college or university—there are plenty of ways for us to attend free online photography classes right from the convenience of our own homes.
In fact, several prestigious and Ivy League schools offer their very own photography courses right online—so quality of education is hardly an issue. The only thing you'll need to decide is which course best fits your needs and lifestyle.
So, to help you determine which free online photography classes are best for you, we pulled together the following rundown:
Harvard's Alison Digital Photography Course
Pros
Ivy League school offering
Great rundown of the basics
Receive an official diploma/certificate upon completion
Module based to make for easy stop/go
Cons
Rumor has it that this course might be a bit outdated
Very basic–not a great fit for those looking for in-depth training
Stanford professor's free online digital photography course
Pros
Standford-level course by Mark Levoy, Professor Emeritus of Computer Science at Stanford, and Principal Engineer at Google
No sign-up required—the instructor's course is available right on his website
Cons
This doesn't appear to be directly affiliated with Stanford
No certificate or diploma
Course is a bit low-tech
Pros
Yes, *that* Cambridge
As more of a learning community than a course, it's a great opportunity to connect with other members and photographers
You can skip around to the information you need rather than sift through an entire course
Cons
More of a learning community than a course (this may be considered a pro to some)
No diploma or certificate of completion
MIT's OpenCourseWare Introduction to Photography and Related Media
Pros
Online downloadable video lecture of the MIT course
Excellent for learning the basics
Great options for visual learners
Cons
Course is from 2007 so might be outdated
No diploma or certification
While you're out there snapping new memories and moments with your newly sharpened photography skills, don't forget to make sure those old print photos are digitized as well.
---
ScanMyPhotos top-ranking recent articles:
How a Mom Honors the Memories of Her Lost Son
Astrophotography 101: How to Take Pictures of Stars
Facebook AI Can Now Search Photos Using Any Keyword
DIY Photo Scanning Apps vs Professional Picture Digitization
How to Transform Digitized Pictures into Unique Photo Gifts
Digital Files After Death, What Happens to Your Digital Legacy?
Demystifying The World of Photo Scanning
Water Damaged Photos? Don't Panic!
4 Things to Know Before Any Photo Scanning Project