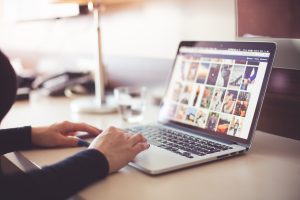 Times are certainly changing. We recently found out that a new Facebook AI technology is now joining the ranks of that of Google Photos or the Apple Photos App.
The social media giant now lets users search its pictures by typing in content from the image.
Say, for example, you're looking for a photo you were tagged in five years ago. You run into a snag when you can't remember who took the picture, but you do remember it was at a birthday party with lots of balloons. To find your photos, simply type in the word "balloons" and Facebook will do the rest.
This technology is called Lumos, a computer vision platform that's doing all the heavy lifting behind this new type of image search. Using its repository of billions of photos, Facebook has used this AI to get really good at recognizing patterns.
So, now all you have to do is type in the context of the picture and the algorithm will bring you all results that it believes to be a match.
Rumor has it that Facebook is working on applying this technology to video as well, but we may not see that for another few years.
In the meantime, there is something Facebook won't be able to find no matter what words you use to search.
Digitizing your old analog photos
That's right–Facebook can't search what it can't access and it certainly cannot access that old box of print photos sitting in your attic. If you want to take advantage of this easy-to-use technological advancement, then you need to scan and digitize your photos today.
Once those old photos are digitized, you can then share them to Facebook using the ever popular #tbt or simply get your whole family talking by sharing vintage pictures of bad haircuts and questionable style statements.
We're excited to see how everyone will use this new Facebook technology to make yet another digital backup of their photos.
---
ScanMyPhotos top-ranking recent articles:
DIY Photo Scanning Apps vs Professional Picture Digitization
How to Transform Digitized Pictures into Unique Photo Gifts
Digital Files After Death, What Happens to Your Digital Legacy?
Demystifying The World of Photo Scanning
Water Damaged Photos? Don't Panic!
4 Things to Know Before Any Photo Scanning Project
How to Make a New Year's Resolution Stick
"The Challenges Of Preserving Your Digital Legacy"
8 Trending Articles for Getting Organized in 2017