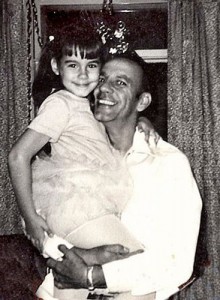 Editor's Note: This is a guest post written by Missy Mwac, professional photographer, coach, and guide.
I was in kindergarten when this photo was taken.
It was the night of my first ballet recital. First and last, actually. I decided I didn't have the patience for ballet, nor ballet for me. The photo was taken right before we headed out the door to a ballet performance on par with a train wreck.
But really, none of that matters.