Want to give out a special Halloween gift?
If you're looking to give out something that lasts longer than candy—and won't require a trip to the dentist afterwards—then ScanMyPhotos eGift certificates are just the ticket! Choose from $50, $100, $200 or $250 options for a gift that will last for generations. Select your eGift here.
Featured Photo
Four contestants of the Halloween Slick Chick beauty contest in Anaheim, California circa 1947—get a load of those costumes!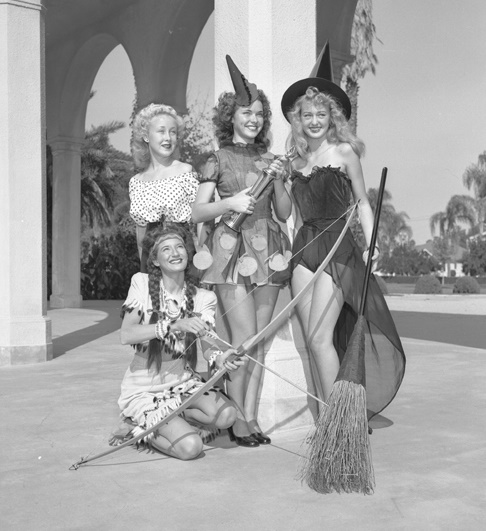 Photography Tip
To really show off those Halloween costumes, have your friends or children get into character with their poses. A photo of your Ninja Turtle trying a kungfu kick or Elsa playing with a snowman will capture a moment of magic you can look back on for years to come. Read the rest of this article on Halloween photo tips here.
Artwork Idea
Afraid of the dark? You can use scanned photos of your loved ones to create one-of-a-kind nightlights that will keep your house glowing with happy memories 24/7. Check out Photo Night Light for custom options.
"Once I got the photos back and saw how amazing they look – you can see everything so much more clearly, and on a big screen it looks wonderful." –Trudy Arnold