The Big Picture Across America Photo Project
Call to share American heritage from nostalgic photos announced by ScanMyPhotos.com from family photo album archives.
Our local history holds a treasure trove of interesting stories and tales about how our nation came to be. This history is also what helped to shape who we are, where we come from, and/or where we currently live. This is why we're starting our #PictureLocalHistory challenge for the month of August.
While many historical societies and archivists throughout our country work hard to preserve local history, we've found that many of these clues and stories of the past are hiding away in the closets, attics, and basements of our customers.
That's right—we've scanned 400 million vintage print photos that reveal how life was lived in American cities and towns 20, 50, and even sometimes 100 years ago. One of these photos might even be sitting in your closet right now, waiting to be preserved.
So, in honor of World Picture Day 2017—which falls on August 19—we're challenging every city in America with a very special project: #PictureLocalHistory.
What's your hometown's story?
Whether it's a photo of your great grandfather riding his 1930s Harley from Wisconsin to San Diego or a photo of your great grandmother which shows a day in the life of your Chumash heritage, old print photos highlight bits and pieces of history across America.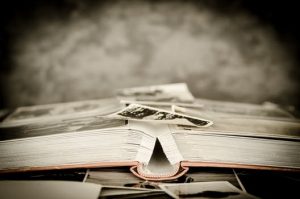 And, of course, there are still more pieces out there to be discovered. With 3 1/2 trillion still-analog printed photo snapshots, they are awaiting to be scanned and digitized. These photos could reveal fun, interesting, or crazy pieces of local history—and now is our chance to bring them to life.