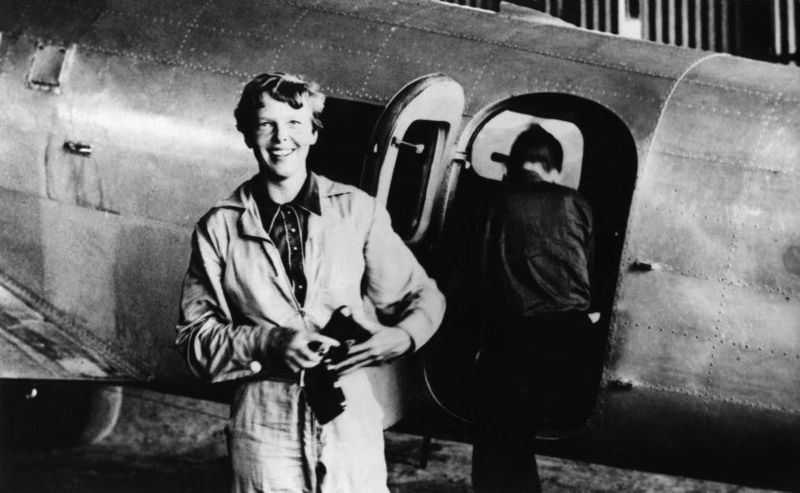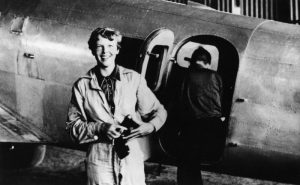 A picture is worth a thousand words, but some pictures might be worth even more than that.
In fact, the History Channel recently revealed that a newly resurfaced vintage photo might unlock the mystery surrounding famed pilot Amelia Earhart's disappearance over 80 years ago.
Earhart and her navigator Fred Noonan set off on a pioneering flight around the world in 1937. Unfortunately, Earhart and Noonan disappeared somewhere near Howland Island over the central Pacific Ocean. So, for the last 80 years, historians and amateur investigators have been trying to piece together what happened on Earhart's doomed flight. Did she crash land on an obscure island? Did her plane plummet into the unforgiving Pacific Ocean? Or, as the latest news suggests, was she captured by the Japanese after crash landing on the Marshall Islands?
Of course, the recent release of this particularly interesting vintage photo is sending the world into a frenzy over the possibilities.
This photograph was recently discovered by former US Treasury Agent Les Kinney as he was searching through the in the National Archives. The History Channel is positing that the photo, allegedly, shows Earhart and Noonan in the Marshall Islands. They even go as far to say that the blurry outline in the background is the same length as Earhart's plane. What makes this picture even more fascinating is that former executive assistant director for the FBI Shawn Henry admitted this photo changes history as we know it.
According to a facial recognition expert, it is likely both Noonan and Earhart are featured in this picture. If this proves to be correct, it would support the theory that Noonan and Earhart were taken in Japanese custody at that time and it was covered up by both the Japanese and US governments—at a time when tensions between these two countries were on the rise.
But, of course, not all experts agree this vintage photo is the smoking gun the History Channel is making it out to be. A board member of The International Group for Historic Aircraft Recovery (TIGHAR), Richard Gillespie, is also denying any legitimacy to this photo. He believes the hair line of Noonan and the amount of hair on Earhart in the picture do not match up.
So, while the mystery might not be 100% solved, it's certainly interesting to see how much one vintage photo can impact history as we know it. If this does turn out to be proof regarding Earhart's final days, it's just goes to show the overall importance when it comes to preserving our old print photos.