PHOTO SCANNING | SLIDE SCANNING | NEGATIVE SCANNING | VIDEO TO DVD | PHOTO RESORATION | E-GIFT CERTIFICATE
---
The ScanMyPhotos.com Journal:
December 8, 2015
---
TO REDEEM 50% DISCOUNT, first view details and fine print for complete info below, at the bottom of this email
---
Give a lasting gift this holiday season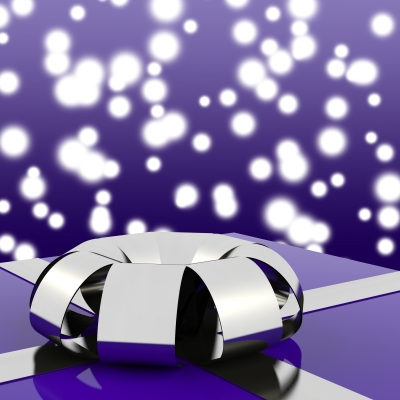 Sunday night marked the start of Hanukkah and the beginning of the December gift-giving holidays. There's something truly magical about this time of year where generosity and good cheer seem to be electrifying the air.
As we shop the malls and outlets trying to find gifts and presents to delight our loved ones, let's take a minute to be thankful for the wonderful people who have touched our lives. We share treasured memories with our friends and family, and it's important to make sure these memories are kept safe.
If you're unsure of what to get a loved one for Hanukkah, Christmas, or Kwanza, then consider giving them a -Gift Certificate to ScanMyPhotos. This gift will allow them to preserve their precious memories for future generations to enjoy.
---
This Hanukah photo is almost 100 years old!
A 1917 photo showing the military hosting Hanukkah services for the soldiers.
Have a great vintage shot you'd like to see featured here? Share it with us on Facebook!
---
Photography Tip
If you are graced with snow during the holidays, ensure your outdoor photos taken in the snow turn out beautifully by adjusting your camera's exposure compensation feature from manual to +1 or +2. If you don't, your camera will overcompensate for the bright snow by underexposing the picture.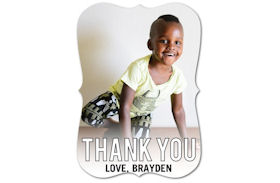 How to use your scanned photos
Want to thank grandma for the presents in a really unique and thoughtful way? Check out these personalized thank-you cards where you can add a photo of your child and have them color it in!
---
ScanMyPhotos.com Testimonial
"When someone close to you dies, you get more attached to material items-specifically, photos. So with my mom's photos I was concerned about getting them back safely once I shipped them to ScanMyPhotos. But it was very easy, and very good across the board."
– Read More
---
From the ScanMyPhotos.com Blog
6 Tips to Preserve Old Photos for Future Generations to Enjoy
The most popular method for storing old photos is one of the most damaging. That's right, stuffing a box with photos, negatives, and/or slides and packing it away in the basement is like turning your memories into a ticking time bomb.
---
Recommended from ScanMyPhotoss
How to Preserve Old Photos: 7 Ways to Keep Antique Family Photos Looking Their Best
Don't leave the fate of irreplaceable keepsakes to chance. Follow these guidelines to preserve your photos for many years to come.
---
*Fine Print, the Details to Save 50% on Photo Scanning
When you order $300 or more online of (only) prepaid photo scanning services and associated add-on extras, today only, you will instantly save 50%
24-hours only
Only applies to prepaid photo scanning services, not valid towards 35mm slides, negative scanning, film, or VHS digitization
Discount does apply to photo scanning services, including all our popular add-on featured services
Excluding eGift certificates, prior orders, sales tax
Not prorated. Discount only applies when you spend $300+; if you spend under $300, no discount applies
Example, if you spend $400, you only pay $200 at checkout
Online orders only
Certain restrictions may apply
Not valid toward VIP Photo Pack, Family Generation Collection, or Pay-Per-Scan Photo Service
QUESTIONS?
Any questions, please email us or use our live support help desk. You are the center of our attention and we are eager to help complete your photo scanning project.
CONTACT US

ScanMyPhotos.com
3 Corporate Park, Suite 160
Irvine, CA 92606
phone: 949.474.7654
web: ScanMyPhotos.com
ONLINE SPECIALS

CLICK HERE TO LEARN OUT LATEST ONLINE SPECIALS!