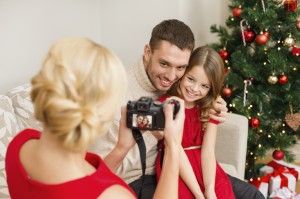 It's the most wonderful sale time of the year—Black Friday and Cyber Monday 2018 will be here before you know it!
Are you ready to take advantage of some fantastic camera and photography deals? If so, we've scoured the interwebs and uncovered holiday sales we know ScanMyPhotos' customers will love (including a big one from yours truly!).


We're pulling out all the stops with our most popular Black Friday and Cyber Monday sale!
When you buy two prepaid photo scanning boxes, you'll get the third FREE—including free shipping and the return of your digital media, pay just $19.95 extra for returning your photos. *You MUST order three boxes to instantly receive the third box free. If you only order two boxes, the discount will not be applied. Ready, Set. Order.