Reviews: What People Are Saying About ScanMyPhotos.com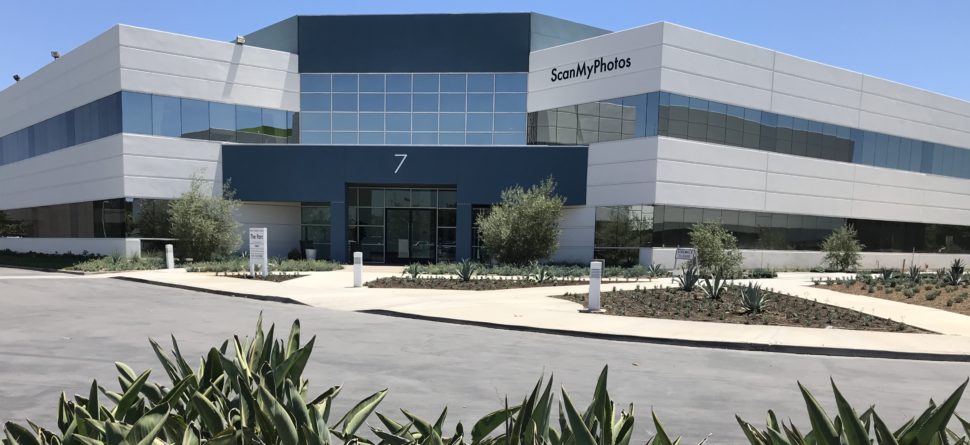 Running and navigating a business is tough. But, the best way to identify how you are doing is to ask. At ScanMyPhotos, feedback is critical.
We want to hear the good and bad. A principal reason for our 29-years in business is to constantly seek out input and find out how we are helping people across the world digitize their pictures. Below is a sampling of real customers sharing their feedback. Thank you for all who replied and shared y

our comments. We listen, learn and constantly modernize our business based on your feedback. We are so fortunate to have you as part of the ScanMyPhoto's experience and family.
---
BONUS: Sign up here for instant discounts and news updates from ScanMyPhotos.com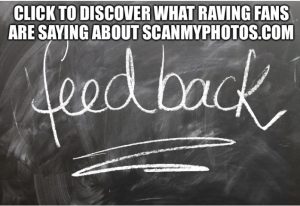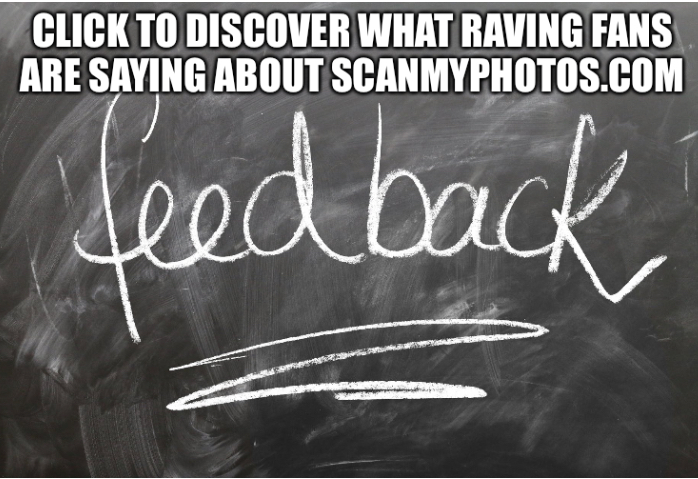 J. Brown, September 23, 2018 — "You guys are SO awesome! I have three more coming, more after that and tell everyone I know about your company! Thank you!"
Robert P, June 24, 2019 — Wow, what a great service! Our scanned photos looked great and the turn-around time was quicker than expected. I was nervous about sending my photos out for scanning but everything went great. Thanks for your professional service.
Corinne, San Diego, July 11, 2018 — With the big fire that just raced through the community of Alpine where I have worked at the elementary school for 30 years, my heart is broken for my friends who had no time to gather any belongings before they evacuated to safer ground. For those that were lucky enough to come out of the hellish inferno with their homes still intact, many of them had major smoke damage to everything including photos and camera equipment and computers. I will do my best with the pack of your business cards I have to spread the ScanMyPhotos word so everyone becomes as prepared as I now am when they have to face wildfire, water or smoke damage to photo memories they had no time to save. I can't tell you how many tearful families in Alpine are now without years of precious memories of their kids, families and loved ones. I am thankful every day that I found ScanMyPhotos after the devastating Cedar Fire in 2003. It took me a while to complete my digitizing project, but the peace of mind I have now is priceless. Thank you so much for your amazing and companionate service and employees. I'll spread the word.
Melanie @ Plan For Awesome. Sept 21, 2018 — Convert and Digitize Memories – Movies, Pictures…All of It!


Charlotte A. Sept 21, 2018 — Speedy service! I did not get them rotated for the extra cost but I recommend that you pay to have them all rotated right side up because I am finding it difficult to rotate them in my program on my computer. Actually, I can rotate them quite easily, but if I close them and open them again, they are back to the original.
June 18, 2019 — Easy to follow directions


Jun 12, 2019 — Used several times, never disappointed


Jun 6, 2019 — Excellent, fast service.


May 30, 2019 –Great service


May 25, 2019 – I had a few questions and contacted them. They responded quickly and made the order very simple. Fairly quick turn-around time.


May 16, 2019 — Pictures came out great on disk. They did a great job.


May 15, 2019 — They have a great system of communication and keep you up to date at each step. The Customer Service rep I dealt with was friendly.


May 14, 2019 — They have done a great job on the orders I have sent and they are terrific about keeping you informed about the progress of your order.
---