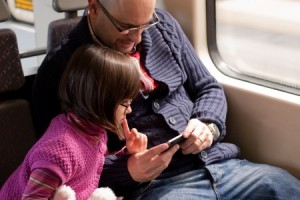 Lights! Smartphone! Action! These days it's all too easy to take videos whenever and wherever you are – no special equipment or cinematography skills needed. Just grab your smartphone, point, and shoot. But when it comes to smartphone videos, "easy" doesn't always translate to "good." Here are some tips for improving your own smartphone videos:
1. Turn that phone sideways
Computer screens and televisions are landscape-oriented (they are wider than they are tall). So why would you shoot your videos tall and skinny? Before you hit record, be sure to rotate your smartphone 90 degrees to get the best shot possible.