While these are our top reasons to scan pictures, what added reasons do you have and why this must be on your to-do list?
Digitizing Old Photos | Fifteen Great Reasons to Preserve Your Old Photos.
Have you been looking for your memorable, long-forgotten family photos? You know, the ones you have no idea where you put. We have a few ideas on how to recover them to preserve and share. They may be in an old shoebox under your bed. They could be in your attic. Maybe you hid them in the back of your closet. Wherever they are, ScanMyPhotos.com is here to help preserve them all.
Check out our all-new stylish and easy-to-navigate website for more details.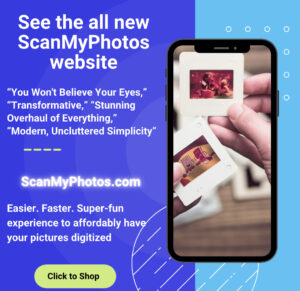 ---
These are some top reasons from our customer survey why you should digitize your old photos
1. Preserve your family history for storytelling before the memories fade away
2. Plan ahead for destructive natural disasters like wildfires and hurricanes
3. Unclutter your dusty photo albums and shoeboxes of photographs
4. Divide pictures due to a divorce
5. Upload to photo-sharing apps
---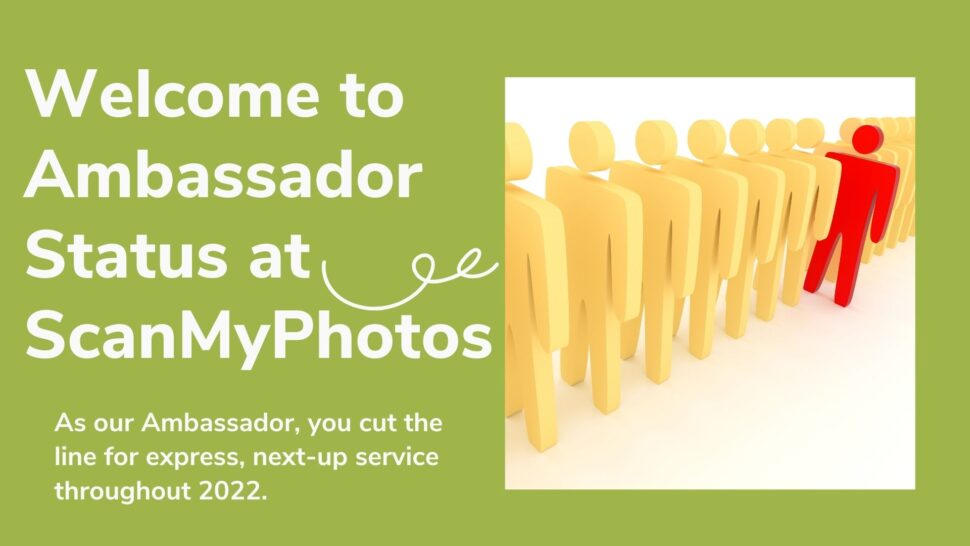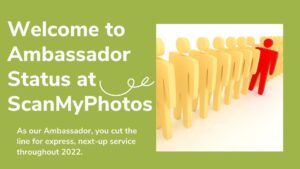 ---
6. Safeguard your legacy of pictures, 35mm slides, home movie film, VHS tapes, and film negatives in the cloud
7. Use your digital files to order custom photo gifts like canvas photo art, photo puzzles, glass photo frames, photo albums, and more
8. Scan to enjoy and share your nostalgic memories
---
Claim your instant rebate — Refer ScanMyPhotos or share your experience on social media to receive an instant $30 rebate site wide on orders over $450!
---
9. Rediscover your archives of family history for genealogy projects
10. End 'data-rot' deterioration of your photo archives
11. Your one-of-a-kind photos must be backed up off-site
12. Scanning pictures is now faster than ever, affordable, and super-easy with the all-new ScanMyPhotos.com website
13. Travel 'Back to the Future'
14. Prepare for family reunions and anniversary gifts to distribute digital copies to your family and reconnect to strengthen relationships with old friends
15. To celebrate your family's history and have fun reminiscing
---
---
Never miss a news update or our exclusive super deals at the ScanMyPhoto Journal. The longest-running site for everything photography, digitizing, and money-saving promotions. Click to subscribe. It's free