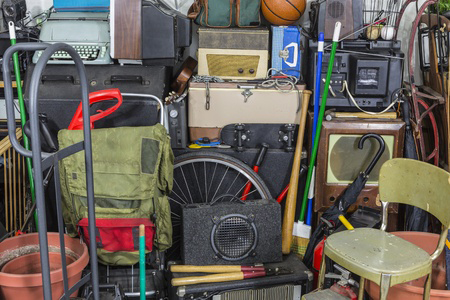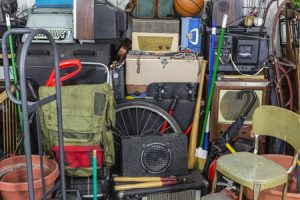 The passing of parents and/or the inheritance of an estate can be a difficult and complicated time for family members. Issues can arise over the remaining unclaimed stuff—antique furniture, old clothes, and, of course, the boxes of family photos. Oftentimes one sibling is burdened or guilted into finding a way to store and keep the lost loved one's things. And it's a burden that's difficult to bear.
This was the issue facing College Confidential user, Montegut, who posted a recent thread asking the community for advice on how to deal with her siblings after her parents' passing. Apparently, after the death of her mother, Montegut was asked to hold onto her mother's furniture, belongings, and print photos until her siblings could come and get them. Since she didn't have room for these items in her home, she was using money out of her own pocket to rent a storage space. However, her siblings haven't picked up or claimed any of the stuff for years and are now asking Montegut to be responsible for digitizing family print photos.
The thread itself has received several great responses, most of which express the need for Montegut to set boundaries and time limits on storing the stuff. Many are advising her to give the family X amount of time to come and claim what they'd like and when time runs out, the remaining things will be trashed or donated.
While we agree it's necessary to set a time limit and boundaries, the thought of throwing away family print photos is always a tragedy in our eyes. This situation would be the perfect opportunity to ask all family members to pitch in and outsource the photo scanning project. The massively time-consuming photo scanning process isn't fair to expect any one family member to do—especially when there are photo scanning services that can make it quick, easy, and painless.
Furthermore, this situation is why it's so important for parents to plan ahead. If you get your old print photos scanned and digitized today, then your children or grandchildren won't be forced to make difficult decisions or find themselves in conflict with their relatives.
If you're ready to outsource the photo scanning process, we're here to help.
ScanMyPhotos top-ranking recent articles:
How Many Backups Should You Have? Ensure the Safety of Your Digital Photos
Should You Hire a Personal Memoirist to Honor Your Family's Legacy?
How to Safely Store Negatives and Transparencies
The Importance of Preserving Memories and Heritage
3 Pro Photography Tips from Expert Photographers
6 of the Best Fall Photography Tips to Use this Season

5 Must-Try Photo Services You've Never Heard Of
How to Take Photos in the Rain
6 Tips for Taking an Epic Instagram Boomerang Video
How 3D Printing is Bringing Photography to Whole New Depths
6 Tips to Preserve Old Photos for Future Generations to Enjoy