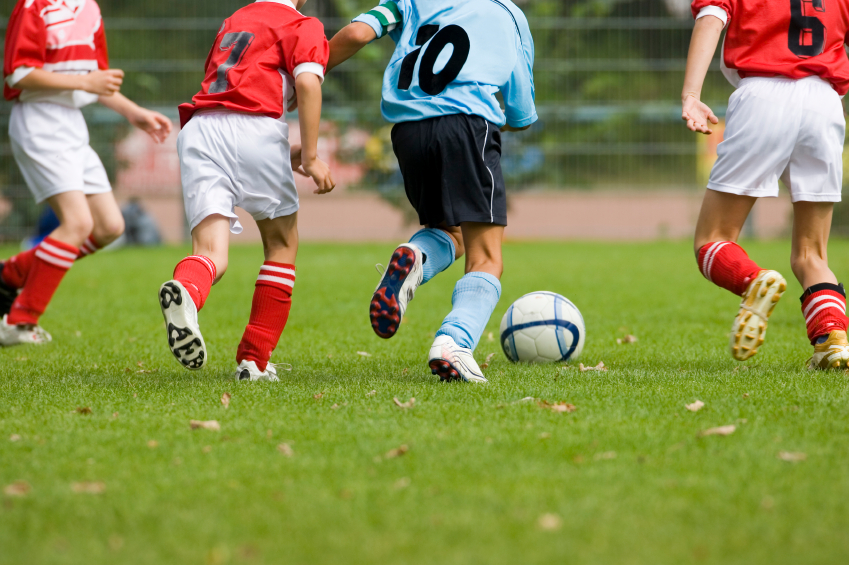 Whether you are the parent of an athlete or a live sports fanatic, you may be singing It's the Most Wonderful Time of the Year to yourself now that fall sports are beginning.
If you're sitting at your child's soccer, football, wrestling, volleyball or other fall sporting practices and games, you more than likely have several dozen shots during each event that are missing the main moment you wanted to capture.
The timing is too late, distance too far or you actually have no idea what you were even trying to document by the time you look at it later. Consider these tips before photographing action shots your next live sporting event.
Most of us are using our smartphones for the bulk of our photo taking these days. They are convenient, practically attached to our hands and let's face it, the photo quality is great. The tips discussed are based on smartphone use.
Plan and Practice
The best way to prepare for catching the action shot of big scoring moment is to practice! Every practice, warm-up or when someone else is the focus during a real game, play around with your camera and get your timing and settings right.
You can figure out how long of a delay there is before pushing the button to shoot and the capture, test the lighting and try out all of your presets before your kiddo or favorite team has the ball.
Think about which shots are the most important to you. Do you care more about seeing that score, the entire scene on the field or emotion on the player's faces? How about an entirely different view – catch grandparent's faces in the stands while they beam with pride watching their grandchildren playing well. Practice a variety of these type of shots as well.
Take Advantage of Phone Features
Nearly all smartphones have the functionality to capture the right moment for you. Shooting in burst mode is a great place to start. This is also sometimes called high-speed mode or continuous mode. Typically, if you just hold down the shutter button, your phone will automatically shoot many shots in a row. You have a much higher chance of getting the perfect action shot moment. This does slightly degrade the quality of the images, so that's something to consider.
You should also test out the lighting presets on your phone to determine what's best for the current game situation. Cloudy, night or bright sun all bring their own photography challenges. Before the game starts, play around with the lighting options on your phone so that the big touchdown isn't ruined with glaring light.
Worry About Editing Later
Fight the urge to have the perfect zoom and crop for every shot. Zooming on a smartphone degrades the quality of the image. It also limits everything in the frame. Maybe you could've caught a cool shot of the ball in the air, but it was zoomed too close. There may also be something really interesting happening on the sideline or outfield. It is very simple to do basic editing, such as cropping, within your phone after the excitement of the game is over.
Hopefully, you will capture that exact moment your child or favorite team scores using these tips for photographing action shots your next live sporting event. You will love being able to look back and see that exact moment of pride on their face.