One of the most common questions asked is how quickly can you digitize my pictures? Often this is for a memorial service, last minute anniversary gift or to rush and protect pictures from natural disasters. The answer is as quick as the same day.
Express FastPass Photo Scanning Package
$49.95 to digitize up to 1,000 standard 4×6" photo snapshots to 300 dpi JPEG images on a standard DVD within 5–10 days. See below for details on express same day scanning. This order also includes free USPS return shipping and handling for the original photos and data DVDs (a $19.95 value). Instantly also save 10% on all add-on featured services when you order at the time of purchase. *See below details for same day scanning.
How to Redeem Your 1,000 4″x"6 Scan Voucher


Purchase this deal online and print your invoice to include with your order. Your completed order form must be included in the box along with your photos and order form. Your original photos will be returned along with your DVD data disc. Additional Add-on products are available, including USB flash drives. Must view Photo Preparation Procedure before shipping your order.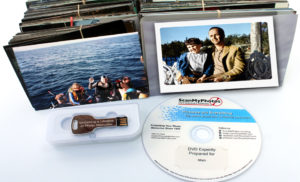 On the order form, you will find a bevy of additional options to enhance your final scans. If you order the additional options at the time of purchasing this deal you will receive an additional 10% off these services. During checkout, you will have the option to select any additional services.
IMPORTANT: You will only receive the 10% off the additional service if ordered at the time of purchase.
*BONUS: Get Same Day Scanning Included With Your Order. Just type "Same day scanning" under special instructions. If received by 10 AM (PT), your order will be scanned the same business day it is received. If received afterward, please add one more business day.