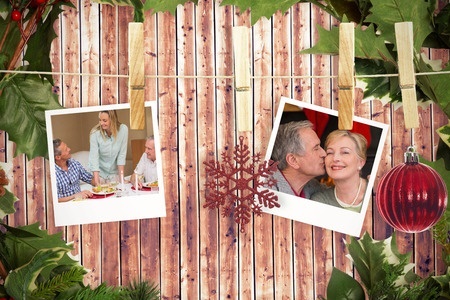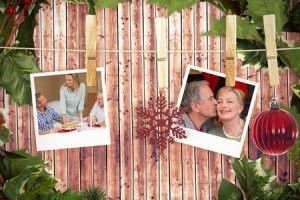 Holiday photos are such an important part of our lives and personal histories. The photos taken at this time of year are almost magical—they can capture so much joy, love, and cheer.
While we all have plans to take pictures during the big parties that are coming up, there are many other ways to include photos at your holiday event!
Send an e-card invite
When you send out the invitations, use one of these e-card services to send a unique holiday invite—complete with photos from your scanned archive. Your guests will love seeing familiar faces on the e-card!
Put up a photo booth
Photo booths are all the rage right now from weddings to cocktail parties. The good news is that you don't need to spend thousands of dollars on a high-tech photo booth—there are plenty of cost-effective hacks you can use as an alternative. In fact, this article will take you through the steps of setting up your own DIY photo booth.
Set up a slideshow
Show some smiling faces and memories throughout your holiday party by setting up a slideshow on a TV, laptop or monitor. Guests will love to stop by and watch photos of family, friends or co-workers scroll by—it's a nice touch to get everyone feeling nostalgic.
Honor those who passed
This is an especially touching gesture at family holiday parties where our lost loved ones are sorely missed. To keep their memories burning bright, consider setting up a small table or mantel with photos and candles commemorating their lives and legacies.
Create a hashtag
There's always that one unofficial photographer in every family or group of friends—and they usually take all the good photos home with them at the end of the night. You can prevent this from happening by creating a place for everyone who attended the party to share their pics. Make up a fun hashtag—like "Millers2015Xmas" or "NJSnowBall15"—so everyone can tag and upload their photos to share on Facebook or Twitter.
Giveaway gifts
'Tis the season for giving gifts! Why not give the guests of your party something to remember for years to come? There are plenty of ways you can turn a photo into a parting gift—whether it's a custom tote bag, key chain, mug or one of the clever ideas in this post.
All of the above photo ideas work best with digital pictures so be sure to send ScanMyPhotos your printed photos to have them scanned in today.