There are a few common mistakes people may unintentionally make when displaying or transporting photos. We share these common mistakes and several helpful ways to easily avoid damaging photos to ensure a long life time for those special photos.
Best DIY Tips to Your Preserve Photos That Are in Frames and On Display: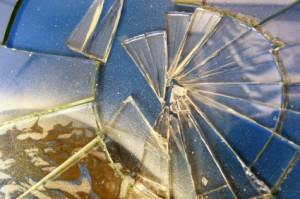 Eliminate direct sunlight on the photo. Just like everything else that is exposed to the sun will result in damages to your photograph. Direct sunlight deteriorates and rapidly fades pictures than if they are strategically placed where there will be minimal direct sunlight. If there is no possible way to avoid direct sunlight on the photo than it would be best to invest in a picture frame that has UV protection glass. Without UV protection, severe damage that will be done to the photograph can make photo restoration extremely difficult or even impossible.


Moisture, or water damage, is one of the most common ways a photo can be damaged. This type of damage can be caused by a variety of factors, such as liquid coming into direct contact with the photo, hanging a photo in a moist area (near a kitchen sink or in a bathroom), living in a high humidity climate, or even spraying glass cleaner directly on the glass of the frame (allowing moisture to seep underneath the glass). Once moisture gets trapped in the frame, the photo paper has no way to breathe or dry out it will eventually become damaged.


The best way to avoid most moisture related problems is to prevent your picture from touching the glass of the frame. You can do this by using spacers, or picture frame mats, so there is space created between the picture and the glass for air to flow.


Also, avoid spraying glass cleaner directly on the glass of the frame. Problems often occur when the cleaning solution runs down the side of the glass and comes in contact with the photograph. In time this can cause the photo to stick to the glass and if you try to remove the photo from the glass, it will peel off the emulsion of the photo paper and ruin the picture.


Never expose your pictures to drastic changes in temperature. Pictures are made out of paper and if exposed regularly to temperature fluctuations it will degrade the photo paper more rapidly. Be cautious when storing photographs in attics, garages, or any storage room that doesn't have proper insulation.