Finding the perfect birthday gift to give a loved one is always a challenge—especially when that loved one is celebrating their 80th birthday!
So, what do you get the octogenarian that has everything? We recommend a sentimental trip down Memory Lane. At least, that's what ScanMyPhotos customer Elena Shockman did to great success.
A few months before her 80th birthday, Elena and her grandmother started to work together on their family tree.
"My grandmother and I sat down and went over our family tree that she and her sister had made. As we were going through the print photos of the relatives that went along with the tree, I spotted some really old photos of great, great grandparents and great grandparents. My grandmother told me cute anecdotes and stories to go along with the photos."
While working on this project, Elena decided to get the all of her family's old photos scanned and digitized.
"I had these photos scanned to preserve them since they were getting old. Then, I presented the photos to my grandmother in a photo book that I made online. I also scanned more recent pictures along with the older ones to include in the photo book that I made for her birthday. The book was made up of photos of her son (my dad), my aunts, and us grandkids when we were little. It was a nice collection of photos of all the different generations—and she loved it! I think it was her favorite gift of all time. She keeps it out on her coffee table at all times."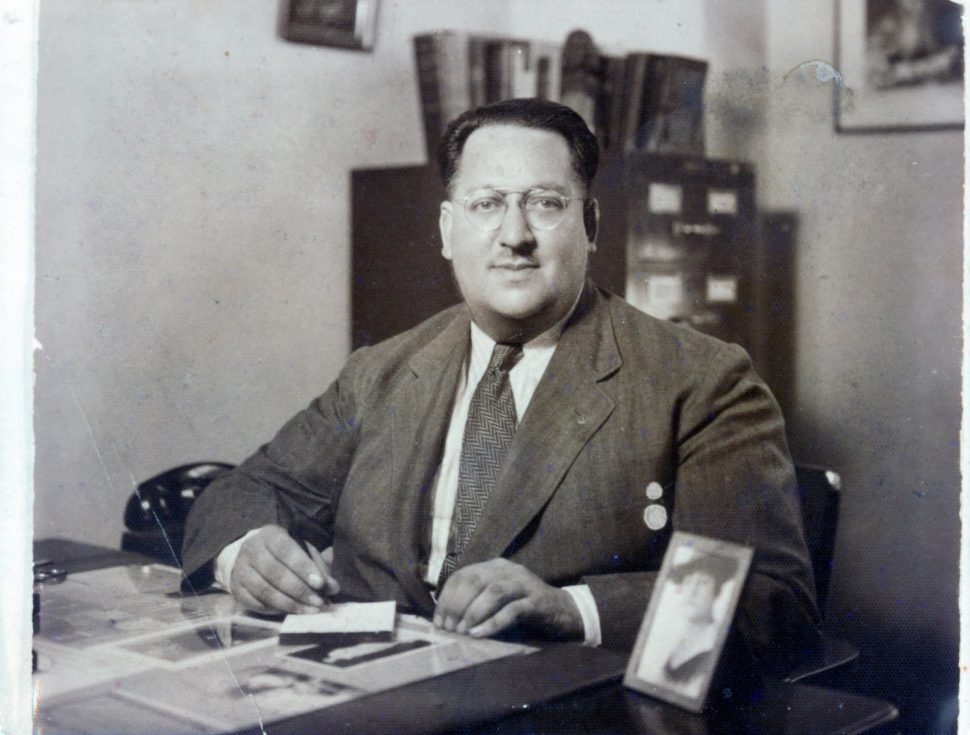 Elena used ScanMyPhotos to scan in these precious pictures and was very happy with the results.
"I would definitely recommend ScanMyPhotos to others. It's great service that saved me hours of scanning. I love that I was able to gather old photos that I never saw because they were shoved in a closet and now they are organized and easily viewable. We have put a lot of them in a digital picture frame, and I've made a lot of gifts with these old photos that were otherwise sitting in a box somewhere.
I like that the photos were well taken care of and returned to me in good condition and complete. I was extremely worried about sending out these very old photos and them getting lost or damaged in the process, but this was a non-issue. I was very pleased!"
After giving the ultimate birthday gift, Elena also scanned photos of her husband and herself, and used them for a slideshow at her recent wedding. The slideshow featured all the photos of the bride and groom and their friends and family throughout their lives. But her plans for these photos don't stop there!
"I plan on putting the photos together in various ways—online photo books, digital frames, etc.—for holiday gift this upcoming season."
If you're looking to give the ultimate gift, but need to have your photos digitized first, we can help. We even have expedited turnaround time options available for customers who need their photos scanned quickly and efficiently.
---
ScanMyPhotos top-ranking recent articles:
How Many Backups Should You Have? Ensure the Safety of Your Digital Photos
Sibling Rivalry Complicates Inheritance: Why Digitizing Family Print Photos Must Be Outsourced
Should You Hire a Personal Memoirist to Honor Your Family's Legacy?
How to Safely Store Negatives and Transparencies
The Importance of Preserving Memories and Heritage
3 Pro Photography Tips from Expert Photographers
6 of the Best Fall Photography Tips to Use this Season

5 Must-Try Photo Services You've Never Heard Of
How to Take Photos in the Rain
6 Tips for Taking an Epic Instagram Boomerang Video
How 3D Printing is Bringing Photography to Whole New Depths
6 Tips to Preserve Old Photos for Future Generations to Enjoy