Everyone is a part of history and, as such, we are all responsible for telling the tales of our era to future generations to come. In honor of Black History Month, we want to encourage everyone to send in your vintage and antique photos to be preserved and protected. Doing so enables us to encapsulate a time in history for future generations to unlock and explore. If you have a select few antique photos that you'd like us to scan, check out our Pay-Per-Scan Service.
Featured Photo
Found in Cecil County, Maryland, mystery surrounds this unidentified African American soldier in Union uniform, posing with his family.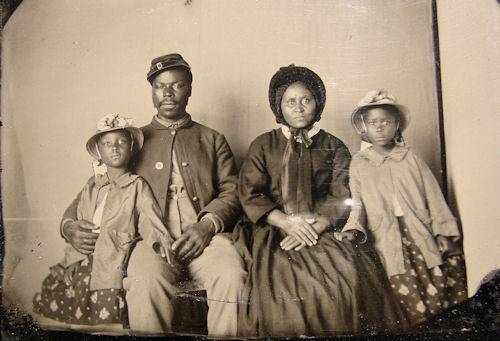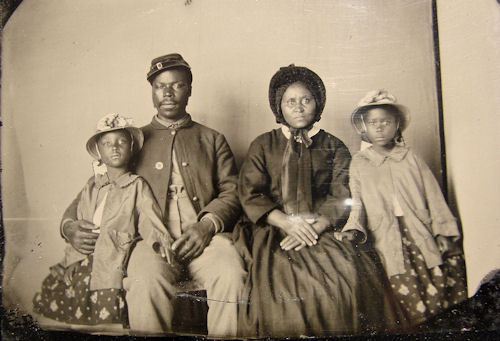 Photograph showing an unidentified African American soldier in uniform, wife in dress and hat, and two daughters wearing matching coats and hats.
Photography Tip
When you're shooting a scene, think about how you would describe it, and then try to capture an object or detail that illustrates your description. For instance, if you're shooting a photo on a hot day, look for heat shimmering above pavement in the distance. Learn more in our article on nature photography tips.
Artwork Idea
Want to put the pieces of your past back together? Turn one of your scanned antique family photos into a Puzzle Portrait. Check it out!
Testimonial
"You're basically entrusting ScanMyPhotos with your life—and your lineage. I was sending my whole life away in boxes and it was scary. But after talking with your customer service, I felt completely at ease. You guys have great communication and are extremely responsive. It's the best thing I ever did." –Pat Fee