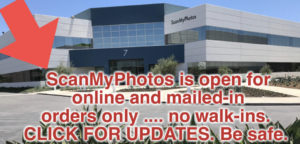 March 20, 2020
Dear valued (beyond words) customers and ScanMyPhotos community,
As the "Stay at Home" order duration is likely to last for some time, we made plans to stay open, but safely off-site. This stay at home order was designed to reduce the gathering of people and to reduce the risk of transmission of the Covid-19 virus.
ScanMyPhotos.com had a longtime business interruption and continuity preparedness plan designed for wildfires and earthquakes. We never expected it would be necessary, yet that is where we are.
Protecting your pictures is our priority. We have safely relocated our technology, digitization services, and communications off-site with built-in added security measures.
We pledge to continue providing services; however, please understand there may be delays. Our most popular online ordering services are operational and with minimal delays. ALL ORDERS MUST BE SENT TO US ONLY VIA THE USPS. Mailing orders via UPS or FedEx may be delayed.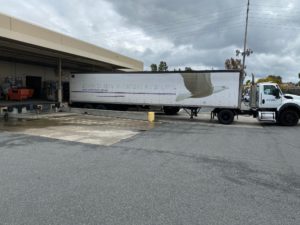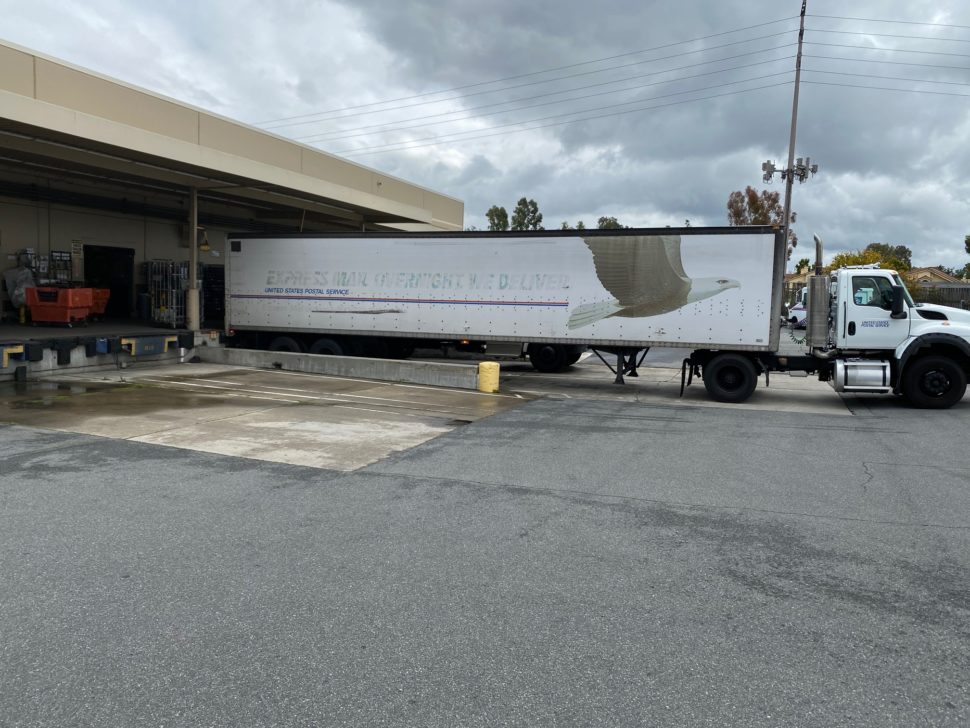 Beyond all the usual stuff, we switched from mailing back many of the completed photo scanning orders. We do not want to put an added burden on the USPS couriers and others.
Many of the completed orders are being stored here, at ScanMyPhotos.com. We switched to expedited uploading for most orders. So people get their pictures returned online after being digitized. Yet, delays may occur. Choose "Express Scanning" when ordering as an add-on.
Funny (as if anything is) as several customers called to complain! Explaining they did not order the add-on upload service. Once we clarified why they got their pictures returned online all, one-hundred percent became emotional and beyond appreciative.
At home unclutter and archival project:
1) Find all the photo albums
2) Get pictures digitized
3) Share those precious memories
4) Narrate the stories behind the photographs
This Photo Scanning Service More Than Delivers
In The News: Top ScanMyPhotos Profiles and Reviews
We held a staff meeting with just two advisories. #1 protecting the safety of every ScanMyPhotos employee; #2 do everything we can to keep the paychecks coming. Your online orders are beyond grateful to help.
From everyone at ScanMyPhotos, we appreciate your understanding that delays may occur.
Please be well and be safe!


Respectfully,
Mitch Goldstone, CEO, ScanMyPhotos.com