SUBJECT: The power of photography can build relationships and create harmony.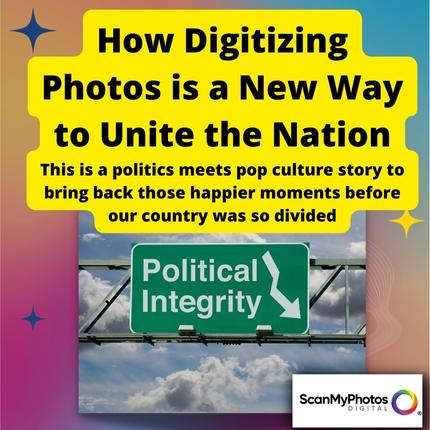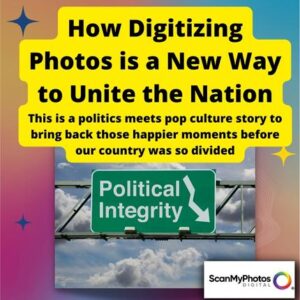 This is a politics meets pop culture story to bring back those happier moments before our country was so divided — we are living in tumultuous times politically.
If it were up to Elon Musk and Donald Trump, America would be divided. They want to pit people against each other through sheer rhetoric and force.
The alternative to their feverish, rhetorical darts of hostility is for businesses to take a stand — use their voice and platform to unite the country through storytelling.
When the nation is wildly divided politically, storytelling and photography bind and unite the country. One example is people are rushing to digitize their photo history — to share past memories, create smiles, and have harmonious discussions as they narrate the stories through the photos they preserve.
As a digital photo archivist, I can explain how photography to revisit more harmonious times can soften the rhetoric and unite. Sharing photo history with family and friends creates new memories. It shows the fun times people had before politics became a divider and compromised the American spirit of togetherness.
---
Related Stories: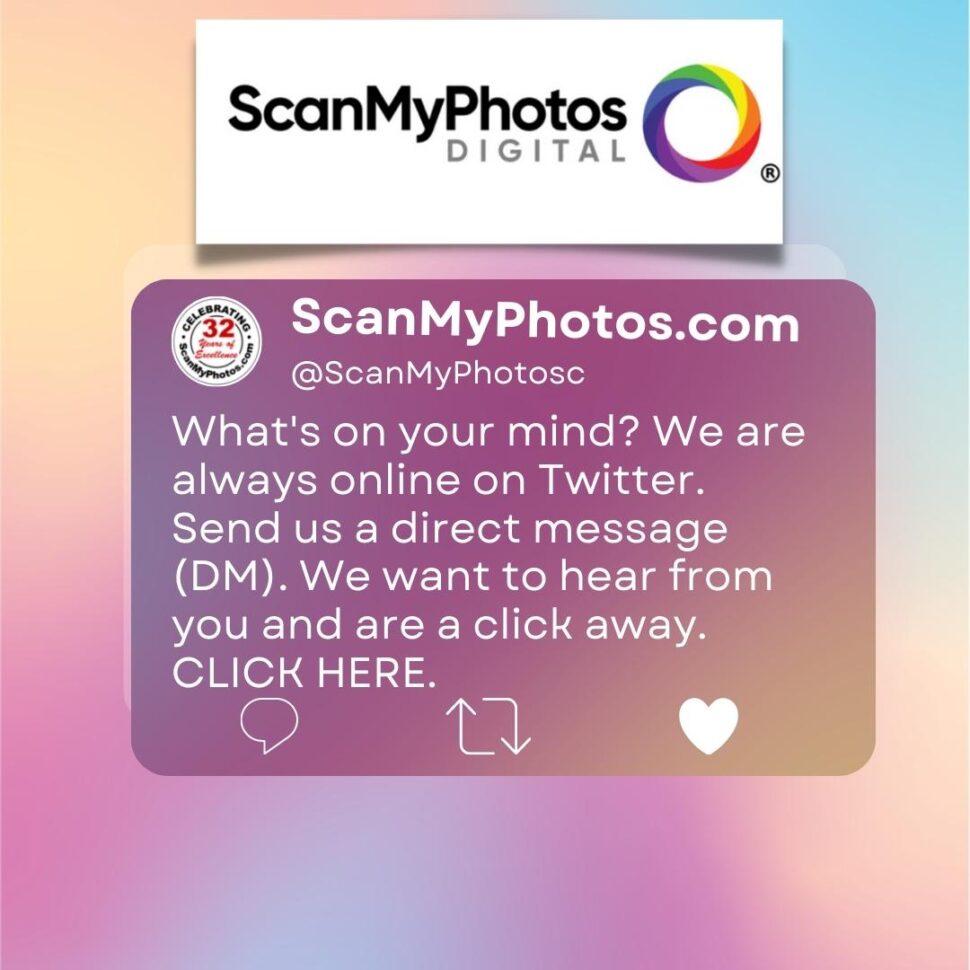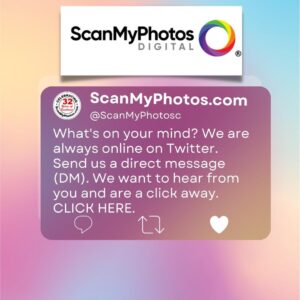 The History of Photo Scanning; What Makes ScanMyPhotos Unique
Twitter Can Become a Place For Sharing Memories and Nostalgic Photos, Not Just Ideas
How to Approach Business Like a Political Campaign
Businesses Must be Using Social Activism to Communicate and Humanize Their Company
Why Diversity of People and Ideas Are Good For Business
ScanMyPhotos Is a Magical Time Machine — Transporting You Back to Your Childhood
The Best Way To Remember Your Childhood Memories Are Photos, Not Ice Cream
---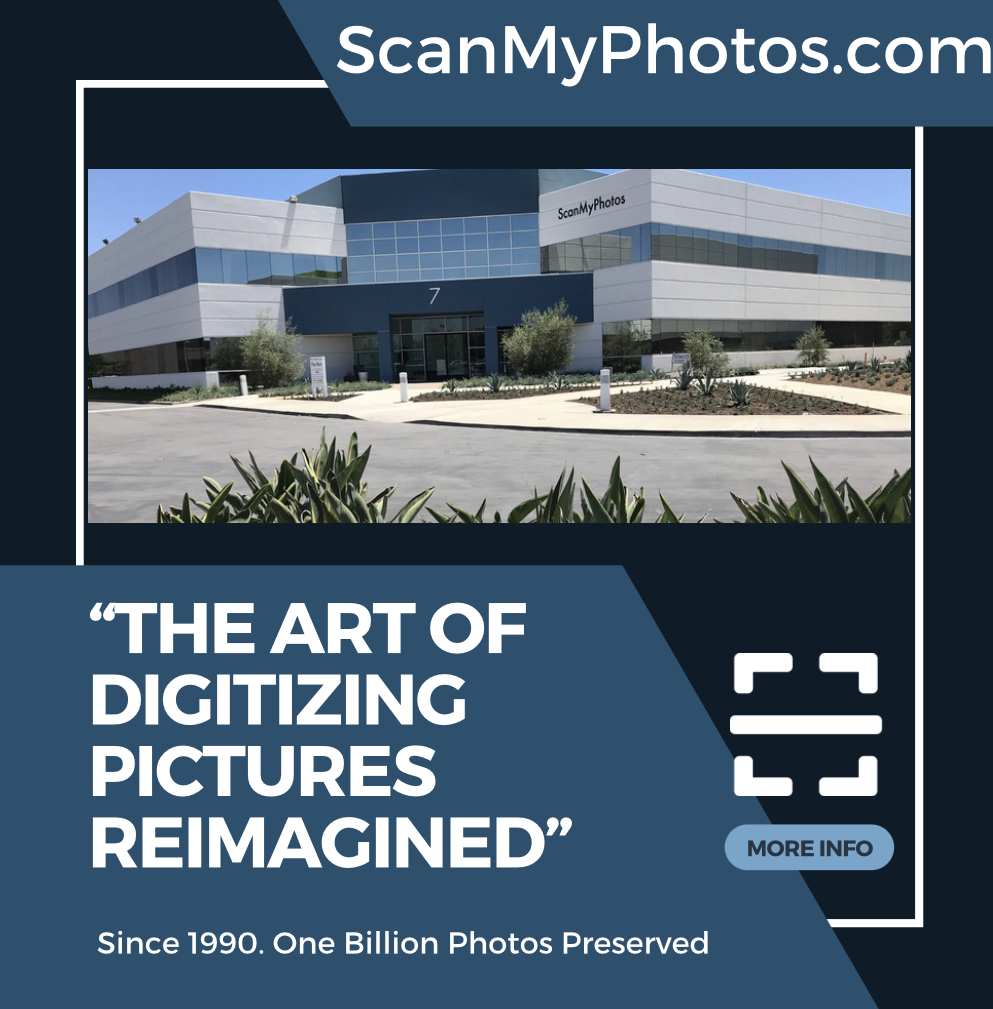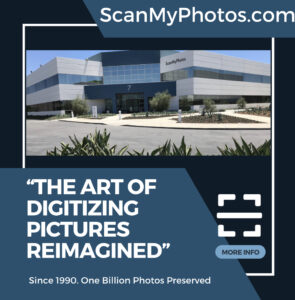 VISIT SCANMYPHOTOS AND START YOUR OWN PHOTO DIGITIZATION PRESERVATION PROJECT
FOLLOW THE SCANMYPHOTOS NEWS ON TWITTER [@ScanMyPhotosc]
Want news updates, discounts, and promo codes to save at ScanMyPhotos.com? Click here for our free "Tales From The Photos We Scan" email shares.
PHOTO SCANNING | SLIDE SCANNING | NEGATIVE SCANNING | VIDEO TO DVD |PHOTO RESTORATION | E-GIFT CERTIFICATE
Sign up for FREE tech and photography news, tips, and loads of flash sale discount goodies