How to Improve the Twitter Experience.
Among the remedies that Elon Musk can do to improve the social media platform is to focus on its core design – to share stories and pictures. Twitter can become an electronic history museum to display the archives of snapshots, 35mm slides, film negatives, and home movie content.
Soon Nostalgia Will be Everywhere on Twitter.
As a photo content provider for every photo-sharing app, ScanMyPhotos sees great potential. Twitter can become the marketplace not just for ideas but nostalgia. Having preserved one billion photographs, we see something missing on Twitter — Pictures. Most users upload recent snapshots from their smartphone, but not their decades-past pictures because they remain in analog format, not yet digitized.
The conversation among the Twitter community was elevated in 2018 when the social networking microblog doubled its character count to 280. Yet there was still a barrier. Because a picture is worth a thousand words, adding pictures vastly elevates the verbal conversation when old-school snapshots are digitized and uploaded.
Follow ScanMyPhotos on Twitter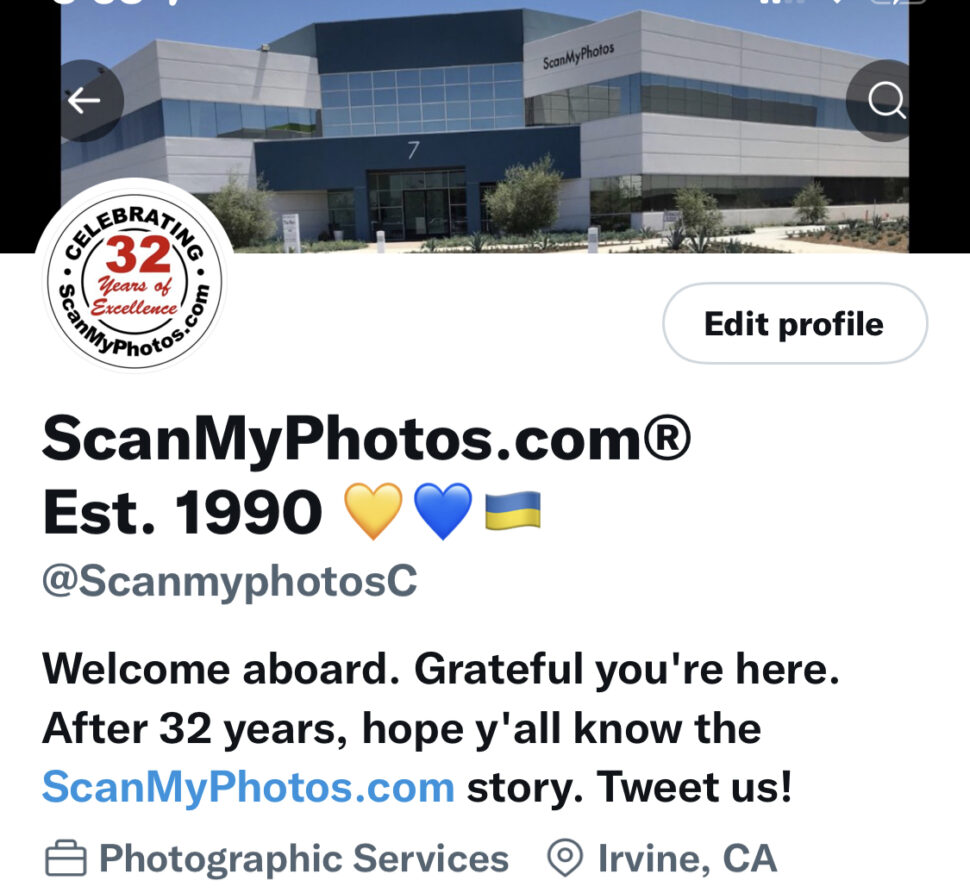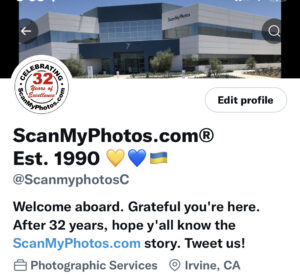 Twitter can become the place family archivists go for sharing their legacy of pictures and post narratives describing each memory. When followers see the legacy of pictures from decades past, they laugh, tear up, reminisce, and reply with friendly messages. The content potential and emotions are endless.
Twitter can become a place for sharing memories, not just ideas.
Imagine clicking on Twitter to stroll down memory lane with anyone? Twitter can become a friendlier community beyond posting harsh political discourse and angry Tweets.
Elon Musk has the power to promote a more congenial destination as people reminisce and share their history by posting newly digitized pictures.
Twitter can become an electronic history museum to display the archives of snapshots, slides, film, and home movie content.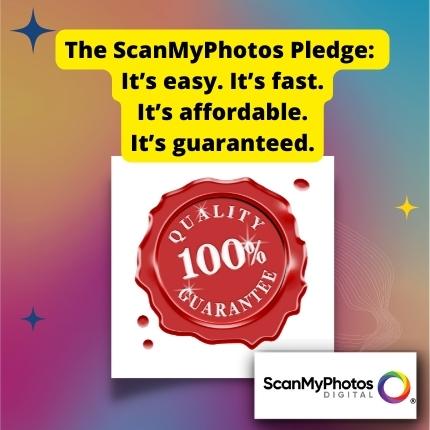 As part of our commitment to the new Twitter, ScanMyPhotos introduced a unique pledge guarantee. We want a more friendly Twitter platform and are committed to leading the way by helping to expand the number of photographs uploaded as new content.
As the 32-year pioneer of innovative photo imaging services, ScanMyPhotos is committed to delivering the finest quality scanning services.
Link to read the ScanMyPhotos Pledge Guarantee.
---
Want news updates, discounts, and promo codes to save at ScanMyPhotos.com? Click here for our free "Tales From The Photos We Scan" email shares.
PHOTO SCANNING | SLIDE SCANNING | NEGATIVE SCANNING | VIDEO TO DVD |PHOTO RESTORATION | E-GIFT CERTIFICATE