How to Protect Your Photos From Natural Disasters.
Heyyy, it's us again. You know we're the best photo digitizing company in the world. We even pioneered bulk photo scanning, started the whole online digitizing business category, and were made famous way back in 2008 — after this New York Times feature article: "Your Photos, Off the Shelf at Last – The New York Times."
What a bold claim right?
We can't help it. It's true. Just look at our customer raves and the exhaustively-large list of media profiles. We've preserved one billion pictures, saving irreplaceable memories after floods and hurricanes. Yet, each year billions of pictures are destroyed.
Have you ever experienced the disappointment of finding out that your treasured archives of family photos were ruined due to natural disasters? Well, before it's too late, we can help you digitally preserve your precious memories. Please plan ahead so this never happens to you.
Before you begin your photo archival project, please read this important Accuweather article: "Why it's important to protect your cherished, irreplaceable photos before a natural disaster happens."
We have a variety of options that scored raves from the national media, and customers over the past 3+ decades. ScanMyPhotos.com has preserved one billion pictures, yet, your project is the most important one to us. We have the expertise, experience, and patience to help you. Don't let your photos get destroyed by natural disasters. Don't lose your memories. Take a look at our services today and our all-new website!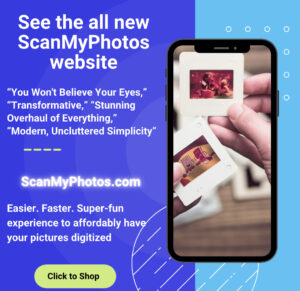 ---
---
---
Claim your instant rebate — Refer ScanMyPhotos or share your experience on social media to receive an instant $30 rebate site wide on orders over $450!
---
Read why the time to digitize your photos is BEFORE a wildfire or hurricane strikes.
---
---
Never miss a news update or our exclusive super deals at the ScanMyPhoto Journal. The longest-running site for everything photography, digitizing, and money-saving promotions. Click to subscribe. It's free