It's one of the worst feelings in the world: that moment when you hear an old print photo rip or tear in your hands. This commonly happens during a photo-scanning project when trying to remove old pictures from an ancient adhesive-lined photo album.
Hindsight is 20/20 and we now know to only store print photos in archival quality albums—however, the damage has been done and now you need to know how to go about restoring ripped photos. This link provides an easy fix for restoring damaged photos
So, what do you do when you try to remove a photo from a sticky situation only to have the thing fall to pieces? Here's what we suggest:
---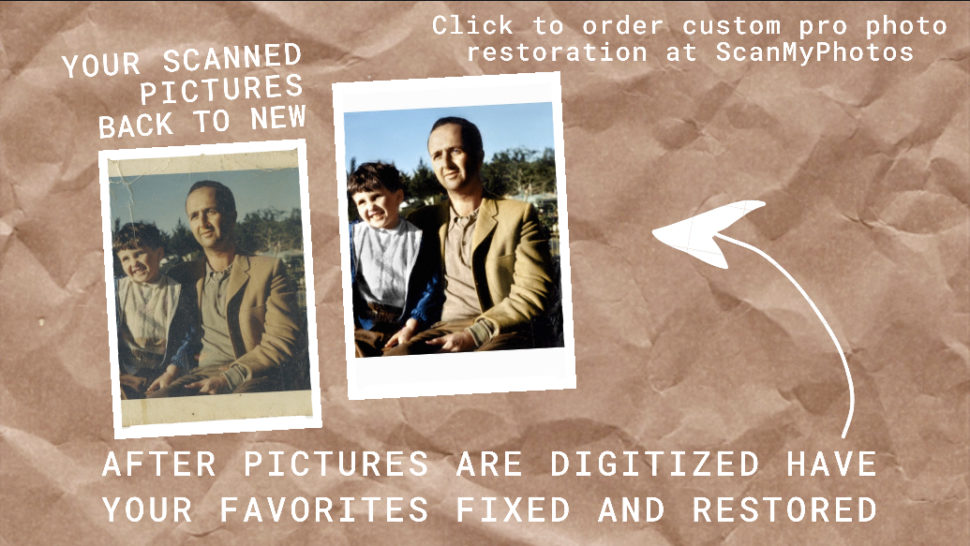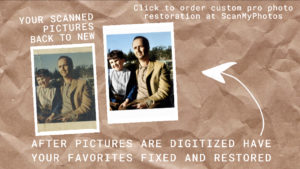 Never miss a deal or news on photography. Subscribe to the ScanMyPhoto Journal today. It's free.
Keep all the pieces together
Don't even think about tossing those shreds of a memory and losing all hope. With the miracle of modern photo-editing software, it's possible to start restoring ripped photos by simply keeping all the pieces together as if it were a puzzle you need to solve.
Get the glue ready
Y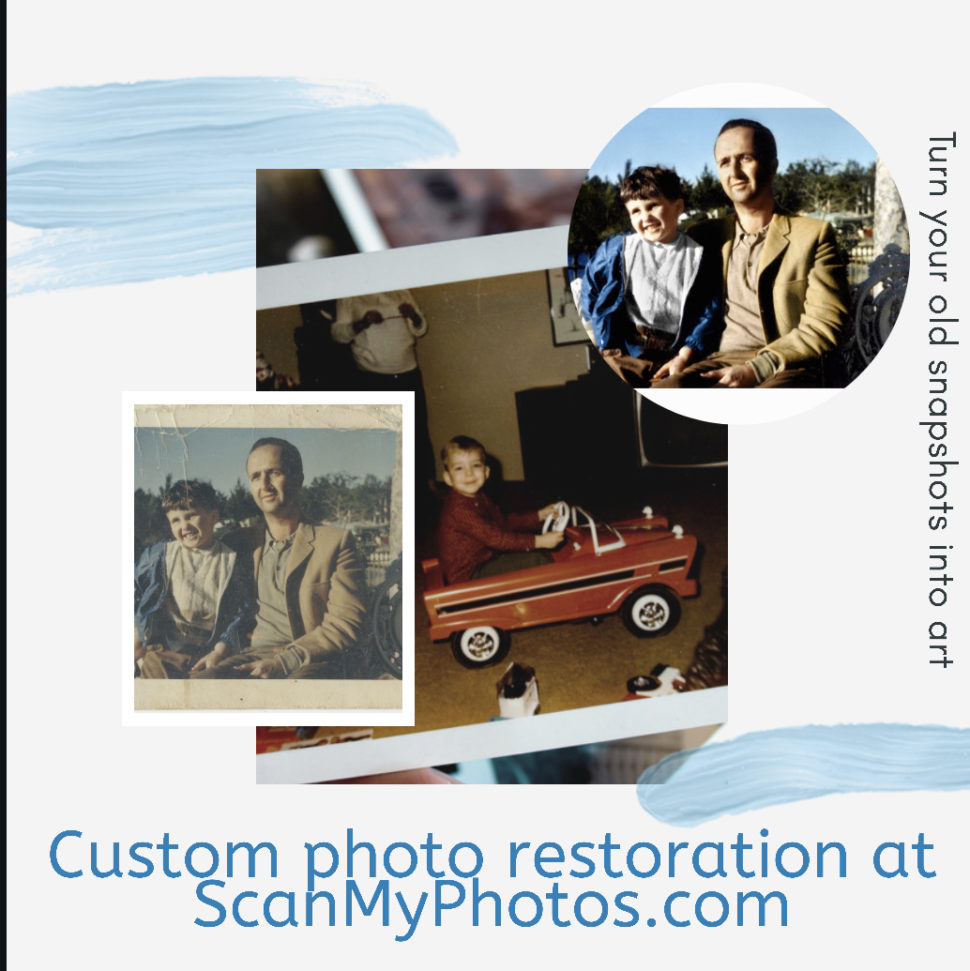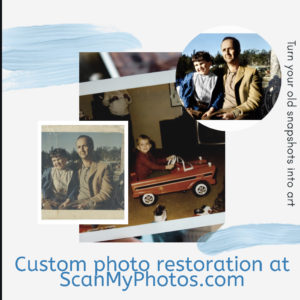 up, that's right, you'll want to start gluing or taping all those pieces back together now. But before you do, it's important to make sure you're using adhesive products that won't continue to damage the photo.
There are several photo-safe types of glue and tape available to choose from, like Pioneer's Photo Glue Stick Square Dual Edge.
Make a digital copy
Once the pieces are in place (as best as they can be), you'll need to scan the damaged photo. You can do this by sending the photo to our team here at ScanMyPhotos, where we can help you skip the next step by restoring ripped photos to their former glory. Or, you can try to scan the cobbled photo on your home scanner. While this second option will functionally work, remember the resolution and quality of the digital file will be very poor quality.
BONUS: Sign up here for instant discounts and news updates from ScanMyPhotos.com
Clean it up with photo-editing software
Once your digital copy is made, you can repair the picture using any photo-editing software program of your choice (Pixlr is an excellent free tool to play with if you've got the time).
If you have some basic Photoshop skills, you might be able to remove the cracks and splits caused by the damage. However, we recommend you leave this step up to the professionals. They'll be able to restore the photo much quicker so you can free up your time to do more important things.
To avoid this from happening to any future photos, we recommend you create digital backups of all print photos ASAP. Even print photos that are stored away from glue-backed albums are subject to destruction over time. Ensure your memories stay safe by scanning your photos today.
---
---
ScanMyPhotos top-ranking recent articles:
How a Mom Honors the Memories of Her Lost Son
Astrophotography 101: How to Take Pictures of Stars
Facebook AI Can Now Search Photos Using Any Keyword
DIY Photo Scanning Apps vs Professional Picture Digitization
How to Transform Digitized Pictures into Unique Photo Gifts
Digital Files After Death, What Happens to Your Digital Legacy?
Demystifying The World of Photo Scanning
Water Damaged Photos? Don't Panic!
4 Things to Know Before Any Photo Scanning Project