Welcome to the ScanMyPhotos News Feed

Archives for a sampling of news profiles and reviews. What people, photography and tech experts are saying about the innovations and history of ScanMyPhotos.com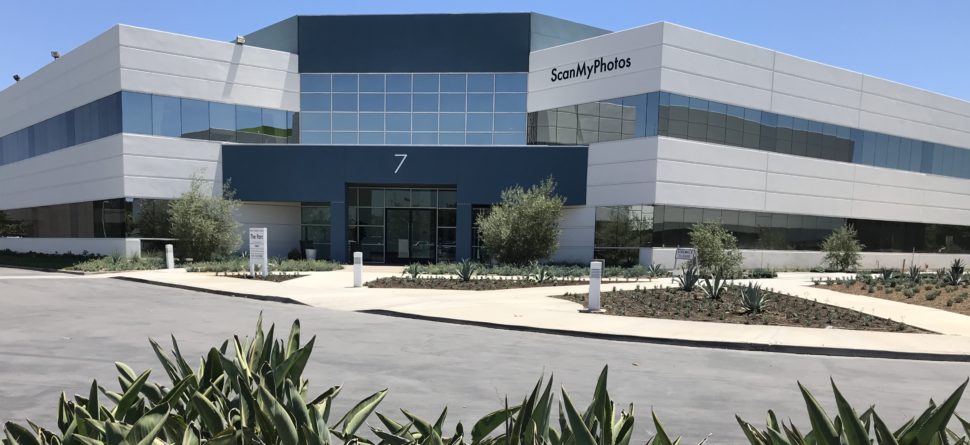 2020
---
2019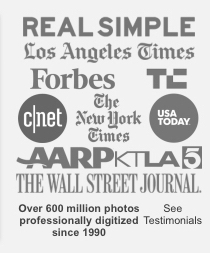 ---
2018
---
2017
---
2016
2015
2014
2013
2012
2011
MasterCard Estimates Settlement of Big Interchange Cases Could Cost It $500 Million
PHOTO COMPANY FINDS NEW LIFE THANKS TO FLAT-RATE SHIPPING
ScanMyPhotos profiled on KTLA News – KTLA
ScanMyPhotos.com announces APS promo, closes a retail store
2010
I'm dreaming of a cheapskate Christmas

– CNN
Using Social Media to Grow Your Business (video) – CNN
Is online PR the ultimate link building technique? – SEO Agency Blog
Easy as a Snap: A ScanMyPhotos.com Review – Barron's
6 Reasons to Protect Photos During National Preparedness Month Revealed by ScanMyPhotos.com
Mr. Goldstone goes to Washington … and Tweets
$39.95 "Facelift" For Mom On Mother's Day; Photo Restorations from ScanMyPhotos.com
ScanMyPhotos.com Commends Calif. Investigative Hearing on Credit Card Fees
Snap out of your photo funk: Make sense of pics with our 4-week strategy – Chicago Tribune
O.C. businessman fights fees for Haiti donations – OC Register
Banks suspend interchange fee for Haiti donations
How Visa, Using Card Fees, Dominates a Market – The New York Times
Visa Reigns with Silent Tax – The New York Times
Mitch Goldstone on CEO Radio Show
2009
PLEASE NOTE THIS IS ARCHIVED AND NO LONGER ACTIVE
"Operation Photo Scan" Offers 1,000 Free Photo Scans for Military Families
ScanMyPhotos.com CEO, Mitch Goldstone to Address Intl Photo Imaging Conference in Cologne, Germany
Companies keep employees motivated in tough times – OC Register
Oprah Winfrey Would Love This Inspirational Saga, Explains ScanMyPhotos.com
ScanMyPhotos.com Announces Partnership with Mixbook for Photo Books

Delta Sky Magazine names ScanMyPhotos.com an Editors' Pick

– Delta Sky Magazine

How to use Twitter for your business

ScanMyPhotos.com named in Los Angeles Magazine's Best of LA issue – Los Angeles Magazine
How Photos Can Be Protected From Natural Disasters, Advises ScanMyPhotos.com
Time to develop a scan-do attitude – Denver Post

Bye, Tech: Dealing With Data Rot

– CBS Sunday Morning
Bye, Tech: Dealing With Data Rot VIDEO – CBS Sunday Morning
OSTA Recommends Protecting Digital Images
"Don't Give Up on California," Cautions ScanMyPhotos.com Entrepreneur, Mitch Goldstone
How a scrappy native New Yorker is turning his California photo specialty store into an international scanning service – Picture Business
ScanMyPhotos.com CEO Mitch Goldstone to Address Lyra Research Imaging Symposium on January 28th – Market Watch
Tears and cheers at inauguration parties – ABC World News
Swearing off work on Inauguration Day – LA Times
Many employers say inauguration now, work later – USA Today
Order in the house – Herald Tribune
Dave Graveline "Into Tomorrow" Interviews Mitch Goldstone, CEO of ScanMyPhotos.com, at CES
Irvine business offers free help for preserving old photographs – OC Register
Nostalgia, What's Old is New Again at CES, Says ScanMyPhotos.com – Market Watch
2008
ScanMyPhotos.com featured in Laptop Magazine's Gadget Guide 2008 – Laptop Magazine
Letters: Adapt to new economic climate – OC Register
The Power of PR – PMAI Magazine
When Analog Meets Digital, Profits Follow: Mitch Goldstone And ScanMyPhotos.com – The Photo Reporter
A Lifetime of Photos on a Single Disc – The Wall Street Journal
2008 Artistry of Genealogy Awards Announced by the Photo Preservation Center – Yahoo! Finance
Digital Technology Preserves Movies, Photos, Music
Local Search Success at Photo Site
2007
Analog is Dead: Why All Photo Snapshots Must Be Digitized in 2008, Explains ScanMyPhotos.com
ScanMyPhotos.com CEO Mitch Goldstone to Speak at the Consumer Electronics Show
Speeding Up the Scanning Process – Family Tree Magazine (pdf)
How to Digitize your Life – USA Today
ScanMyPhotos.com's Image Raised by USPS Flat-rate Box – DM News
Three Million Pictures Scanned and Fifty-Thousand USPS Co-branded Boxes Ordered by ScanMyPhotos.com – Yahoo! News
From Film to Digital to….Cookies? – Popular Photography
Generations of Family Photos are Going Digital Super-fast at ScanMyPhotos.com – Yahoo! News
Page from Reader Digest (JPEG)
Article from Women's Health Magazine (PDF)
Microtech, Kodak and ScanMyPhotos.com Work Together to Preserve Our Most Valuable Resources – Memories
Your Photos Say More Than You Think – Popular Photography
Shoebox scanning services featured in the Wall Street Journal
2006
Gadgetress Video Blog
Photos scanned superfast – OC Register
Super photo scanners DO exist! – OC Register
Photo Industry's Transitions from Film to Digital is Nearly Complete, Reports Photo Industry Executive – Yahoo! News
30 Minute Photos Etc. Redesigns Irvine Store with New Lucidiom Photo Kiosks
Putting a fresh face forward – OC Register
New Kodak technology will know what you are looking for in the hunt for old pictures – Rochester Democrat and Chronicle
ScanMyPhotos to offer photo scanning services at Irvine Family Fun Fair
Retailer Spotlight: 30 Minute Photos Etc. Entrepreneurial Spirit Promotes His Business and the Industry 24/7
Shoeboxes full of photos give way to CDs – Irvine World News
Business Model Changed? How to communicate your new direction to customers. – OC Metro
2005
Prioritizing the Myriad Challenges, Problems, and Diversions (pdf)
New technology is but a click away – OC Family
Divorce: Deciding Who Keeps the Pictures is Easy and Inexpensive with Scanmyphotos.com – Yahoo! News
ScanMyPhotos.com Archives Generations of Family Photos In Minutes – Yahoo! News
30 Minute Photos Etc. scans hundreds of prints in seconds
Kodak Will Overshadow Apple's iPod and Nano, Combined – Yahoo! News
Mitch Goldstone Leads a Rebellion – USC Marshall
Kodak May See Bigger Changes – Rochester Democrat and Chronicle
FedEx competing with small businesses – San Francisco Chronicle
e-tailing: What's Your Story
e-tailing On the Campaign Trail
2004 and before
30minphotos.com, First National Online Photo Service to Launch Round-the-clock WebServices Facility
30minphotos.com raises money for victims of the Russian school tragedy
Athens Olympic Games to Get Support from U.S. Business Leaders
The Kiosk Continuum – Article no longer available
15 Steps to Reinvent Your Business – Article no longer available
Advice to Help Kodak Compete in the New World of Digital Photography
E-tailing, Are you ready?

Defining Longevity

– OC Metro
Back In Focus – OC Metro
Kodak's Critical Moment
Ultimate `Kodak Moment' to Occur From Athens Summer Games in 2004
Kodak and the Teacup Index – The Motley Fool
Going Digital? – OC Register
Seek Help vs. DIY Printing – OC Register
Kodak's Digital Dilemma
Digital makes memories easier to capture and share–but harder to hold on to
Fly with Courage: An Act of Patriotism – CNet News
Kodak Among Country's Best Corporate Citizens
Operation Photo
PLEASE NOTE: All information regarding Operation Photo is for historical purposes only. Unfortunately, we are no longer accepting cameras for this program.
Operation Homefront News
Sample Emails Received by Operation Photo from Across U
Operation Photo extended through July 4, 2005
Lifting Spirits One Photo at a Time
Capturing the moment – Operation Photo is collecting digital cameras for military families to take photos of loved ones.
Operation Photo: Keeping Military Families in Touch
Digital Cameras For A Good Cause: Operation Photo
Operation Photo Collecting Digital Cameras for Soldiers
Operation Photo Picking Up Steam
Operation Photo Puts Military Families in Picture
Digicams Bring Military Families Closer Together
Duo Collects Cameras for Troops' Families
How can your older-model digital camera find new life and bring military families closer together?
Digital cameras can connect soldiers with families
Kodak, Sony, Canon and All Other Used Digital Camera Models Finding New Life and Bringing Military Families Closer Together
Important Updates
PMA 2005 Speech – Memories are Worth More Than Ten Cents
PMA 2004 Speech – Online Photo Processing Success Stories
PMA 2004 Speech – Cross promotions with businesses down the street
PMA 2004 Speech – Kiosk Krazy
EPICC News & Information
PLEASE NOTE: All information regarding EPICC is for historical purposes only.
Visit the Official EPICC website – Website no longer available
Businessman Booking on Economic Relief for NY (Article no longer available)
New York Trip an Epic in the Making (Article no longer available)
Drawing set Monday for Teachers Seeking Free New York Trip (Article no longer available)
NYC Awaits EPICC Travelers (Article no longer available)
Letter of Appreciation from NYC Mayor Rudy Giuliani
Letter from Congressman Christopher Cox
Letter from Governor Jeb Bush
Letter from Third District Supervisor Todd Spitzer
A Perspective Upon Returning from NY
Alaska Couple to Visit World Trade Center Site Thanks to EPICC
Goldstone Leads NY Travel
Trooper Honored in Wake of Anthrax Scare